Our partners offer innovative products and services to improve the educational experience of students and address the challenges facing school districts. Learn more about the sponsors, and be sure to visit their pods at your next CoSN event.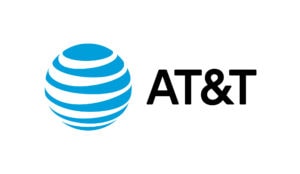 Our first name has always been American, but today you know us as AT&T. We're investing billions into the economy and providing quality jobs to over 200,000 people in the U.S. alone.  Since 2008, we've committed more than $600 million to programs that help millions of students across all 50 states and around the world. By bringing together solutions that help protect, serve and connect – committed AT&T professionals are leading the future in education for students, for educators and in technology. No company is more invested in America's future than AT&T.  To learn more, please visit www.att.com/closethegap

ClassLink is a global education provider of access and analytics products that create more time for learning and help schools better understand digital engagement. As leading advocates for open data standards, we offer instant access to apps and files with single sign-on, streamline class rostering, automate account provisioning, and provide actionable analytics. ClassLink empowers 18 million students and staff in over 2,400 school systems. Visit www.classlink.com to learn more.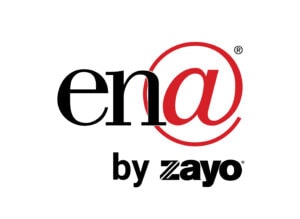 ENA delivers transformative connectivity, communication, cloud, cybersecurity, and technology services. Our 99% customer satisfaction rating and world class net promoter score (NPS) demonstrate our commitment to delivering exceptional customer care to education and other community institutions.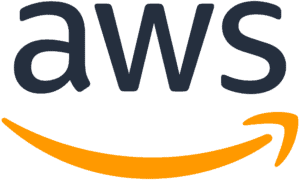 For 13 years, Amazon Web Services has been the world's most comprehensive and broadly adopted cloud platform. Whether it's your first day in your cloud journey or you have a cloud-first strategy, AWS has a solution to facilitate teaching and learning, launch student analytics initiatives and manage IT operations.  AWS offers over 165 fully featured services and delivers a set of compute, storage, database, analytics, robotics, augmented reality and application deployment services that lowers costs, scales applications, responds quickly in emergencies and meets the ever-changing needs of the modern student.  Millions of customers, including over 9,000 academic institutions, over 4,000 government agencies, 19 of the top 20 most well-funded US Education Technology startups (FN1) and 96% of R1 Research Institutions trust AWS to power their infrastructure, become more agile, and lower costs. To learn more about AWS, visit aws.amazon.com and to learn more about AWS in Education, visit aws.amazon.com/education.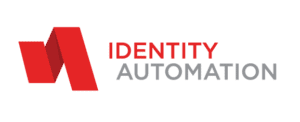 At Identity Automation, we understand the unique challenges that educators, faculty, students, and even parents face. That's why we created RapidIdentity, an identity and access management (IAM) platform, used by hundreds of school districts, colleges, and universities to provide secure and agile online access that digitally connects students to their learning environment. By putting the unique identities of both educators and students at the heart of the learning process, RapidIdentity helps academic institutions unlock their potential and provide a safer, more personalized learning experience.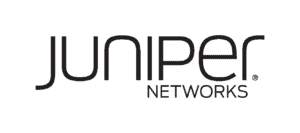 Juniper Networks delivers innovation across routing, switching, and security. From the district's network core down to teacher and student devices, Juniper Networks' innovations in software, silicon, and systems transform the experience and economics of networking. Our solutions for education provide the network foundation that creates a learning environment that is more engaging for students, helping advance student learning and improve student achievement. We help schools and school districts build the very best education networks so that they are ready to integrate their technology-powered learning initiatives, conduct critical online assessments, and perform important day-to-day administrative functions. As a trusted partner to education, Juniper Networks provides a full routing portfolio for WAN and Internet connections, campus and data center networking, best-in-class wireless LAN solution, network security, and integrated management.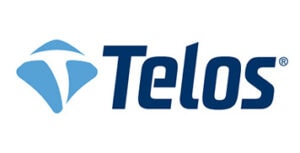 Telos Corporation offers solutions that empower and protect the world's most security-conscious enterprises. We protect our customers' information assets on-premises and in the cloud so they can safely conduct their global missions. We empower them with secure solutions that leverage mobile communication, organizational messaging, and identity management.
We provide cybersecurity to defend systems, networks, and information; cloud security to enable working in the cloud with confidence; and enterprise security to support the tactical and strategic goals of today's organizations. We serve commercial enterprises, the military, civilian and intelligence agencies of the federal government, and allied nations around the world.

Clever is the most widely used automated rostering and single sign-on platform for K-12 education. Supported by our free to schools' mission, Clever is your district's digital learning platform, one friendly place for resources, messaging, and analytics. With single sign-on, everything is one click away for your community of students, families, and educators. For more information, visit www.clever.com.
As a member of the Dell Technologies unique family of businesses, Dell EMC serves a key role in providing the essential infrastructure for organizations to build their digital future, transfrom IT, and protect their most important asset, information. Dell EMC enables our enterprise customers' IT and digital business transformation through trusted hybrid cloud and big- data solutions, built upon a modern data center infrastructure that incorporates industry- leading converged infrastructure, servers, storage, and cybersecurity technologies. Dell EMC brings together Dell's and EMC respective strong capabilities and complementary portfolios, sales teams and R&D. We seek to become the technology industry's most trusted advisor, providing capabilities spanning strategy development, consultative services and solution deployment and support to help our customers and partners drive the digital transformation of their businesses.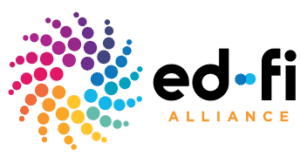 Ed-Fi securely and seamlessly connects educational data systems. Empowering educators with a complete view of every student, classroom, and school.
The Ed-Fi Alliance is the group of educators, technologists, and thought leaders shaping the future of education technology through the Ed-Fi Data Standard and the ecosystem of Ed-Fi Technologies.
As a nonprofit organization fully funded by the Michael & Susan Dell Foundation, this allows Ed-Fi to take a mission-driven, stable and long-term approach, independent from shifting government priorities.
Bringing together a variety of stakeholders—including educators, superintendents, consultants, and educational technology developers—the Ed-Fi Community regularly contributes feedback that helps the Ed-Fi Data Standard and technology suite grow more usable, practical, and sophisticated.
Working closely with Ed-Fi's staff, these contributors form the heart of the Ed-Fi Alliance Community. Ed-Fi has attracted some of the most experienced, passionate, and mission-driven experts from across the country. We'd love to count you as a member of the growing Ed-Fi Community. Go to www.ed-fi.org to get more info and sign up for our bi-monthly newsletters.

GoGuardian is on a mission to supercharge human potential by creating the ultimate learning platform. Through our GoGuardian Suite of classroom management and student safety solutions, Pear Deck student engagement platform, and Edulastic technology-enhanced student assessments, we help thousands of K-12 schools and districts maximize the learning potential of every student by enabling more productive, effective, and safer digital learning. Learn more at goguardian.com.

From early childhood education through high school, there has never been a more exciting or challenging time to be a member of the educational community. Just over the last few years, for example, the Internet and wireless computing capabilities have dramatically changed the learning environment. HP understands and appreciates the needs and challenges of the educational arena. With its longstanding commitment to education and a demonstrated ability to consistently deliver high-quality, affordable, technology products, services and solutions, HP is uniquely qualified to help transform schools and institutions into a 21st Century learning environment.

Education is more than students sitting in a classroom. The expansion in Internet connectivity and the use of mobile devices has transformed learning and schools. The right technology is essential to support today's challenging learning environment. Microsoft's solutions for teaching and e-learning with Windows 8, Office 365, Lync, and SharePoint are fueling innovation and the future of learning.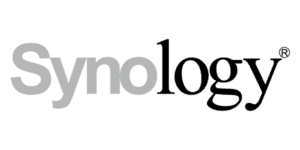 Synology offers reliable data protection and improves data availability for both students and staff. Synology's license-free software comes with NAS devices, helping educational organizations build up a robust backup and ransomware recovery plan while reducing the deployment cost. Synology solutions are FERPA compliant for confidential client information, helping organizations centralize backup tasks and allows for seamless collaboration between multiple locations. Cross-site file sharing, SaaS backup, virtualization storage, and data protection are the main solutions that Synology can offer to educational organizations.

Verizon is a global technology leader with more than two decades of experience in the education marketplace. We help K-12 schools inspire learners, empowering them with a deeper understanding of today's world—and the ability to thrive in it long after they graduate. Verizon and our thousands of K-12 customers across the U.S. work closely together to achieve this critical goal.
Verizon serves as a trusted partner for K-12 districts. Our ongoing collaboration with schools of all sizes across the U.S. gives us a unique perspective on how K-12 schools operate, as well as the evolving role of technology at all levels—from the district to the classroom. And it enables Verizon to create effective solutions that meet the significant challenges faced by K-12 schools—from hybrid learning to cybersecurity.
We help K-12 schools:
Reduce the digital divide by empowering all students with reliable, readily available access to remote learning.
Deliver interactive, immersive and engaging experiences that today's students require.
Provide accessible, safe and reliable digital experiences that expand learning with new capabilities.
Leverage the power of 5G to open up new learning possibilities, from virtual reality to "gamified" collaboration and learning.
Keep students and learning networks safe with advanced security solutions.
To find out more about Verizon's K-12 education solutions, go to our website.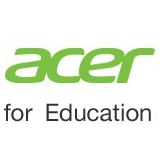 At Acer we believe that the most valuable part of computing lies in its power to spread knowledge. We see it as our responsibility to provide today's generation with the instruments they need to develop 21st century skills and succeed in the information age. Acer for Education offers an end-to-end adaptive learning experience comprising easy, reliable and affordable products, education-oriented software solutions and award-winning after-sales service.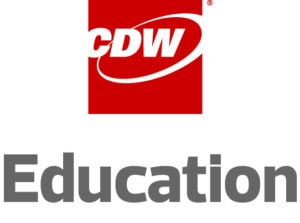 CDW•G is a leading provider of technology and solutions to schools, with a mission of delivering engaging, collaborative and interactive learning environments, while securing networks and optimizing data centers. Our team of dedicated account managers and solution architects can help with assessment and pre-configuration to implementation and ongoing support. CDW•G solution areas include: classroom technology, cloud computing, data center optimization, networking, power and cooling, printers, security, software, storage, total mobility management, unified communications, and virtualization. For details, call 800.808.4239 or visit CDWG.com/k12.

In the past, learning was constrained by time and place. Today, digital transformation is opening a new world of educational opportunities—to learn in new ways, in new places, with new connections to resources around the globe.
Cisco is leading this digital transformation in education with the Cisco Digital Education Platform, which supports blended learning opportunities, worldwide collaboration, and rich online media experiences. With this completely integrated digital environment, schools have the technology in place to ensure that buildings are connected, educators are empowered, administrators are informed, and students can learn without limits. For more information, visit www.cisco.com/go/education

Since 1992, FileWave has provided education, enterprise, and government institutions around the world with enterprise level cross-platform systems and mobile device management software to assist IT teams throughout the entire lifecycle process of imaging, deployment, management and maintenance. FileWave's all-in-one, highly scalable software solves the many challenges of managing a diverse and growing population of users, devices, and content by ensuring IT teams have a comprehensive solution that supports both client (desktop) and mobile devices across Mac, Windows, iOS and Android.
With FileWave, IT teams can efficiently secure and support their organizations from one easy-to-use console, making even the most daunting projects, such as BYOD or large 1:1 initiatives, manageable and highly effective.
Key Components:
Enterprise level cross-platform systems and mobile device management

Integrated inventory and license management—complete asset management

Patented deployment—fast, reliable, and efficient deployments

Booster technology—maximum scalability with minimal network traffic

Engage—modern classroom management and collaboration
For more information, please visit https://www.filewave.com.

Fortinet understands challenges educators face in delivering engaging, relevant, and meaningful learning opportunities to students while maintaining a high level of network security to protect data and meet compliance standards.
Fortinet makes possible a digital world that we can always trust through its mission to protect people, devices, and data everywhere. This is why the world's largest enterprises, service providers, and government and education organizations choose Fortinet to securely accelerate their digital journey. The Fortinet Security Fabric platform delivers broad, integrated, and automated protections across the entire digital attack surface, securing critical devices, data, applications, and connections from the data center to the cloud to the home office. Ranking #1 in the most security appliances shipped worldwide, more than 550,000 customers trust Fortinet to protect their businesses. And the Fortinet NSE Training Institute, an initiative of Fortinet's Training Advancement Agenda (TAA), provides one of the largest and broadest training programs in the industry to make cyber training and new career opportunities available to everyone.
Learn why the P-20 arena looks to Fortinet to protect their most valuable assets: students and staff: www.fortinet.com/education

Google for Education: Education is at the core of Google's mission to "organize the world's information and make it universally accessible and useful." We want to help make learning possible for everyone, anywhere. With devices and tools built for the classroom, students and teachers can spend more time exploring, connecting, creating - together. Technology will play a vital role in equipping this generation of students with the skills they'll need to thrive in the workforce of today and tomorrow. That is why we support collaborative learning in communities around the world, and why we continue to invest heavily in education programs and partnerships: so students can do cool stuff that matters.

HoverCam is a trailblazer in the world of education technology, with a proven track record in presenting groundbreaking hardware and software solutions for in-classroom instruction, hybrid, and distance learning. HoverCam began transforming the edutech space with its award-winning line of document cameras that "hover" over teaching content, eventually becoming essential tools for teachers around the world. After seeing a gap in student-teacher engagement due to increasingly complex and discordant technology, the company introduced the world to a new concept: the first wireless digital teaching station. HoverCam's digital teaching stations combine every essential teaching technology into one fully integrated wireless podium, simplifying and mobilizing the teaching experience while allowing teachers to face their students while they write on their digital whiteboards.
Now, in response to today's challenging distance learning environment, HoverCam is presenting a revolutionary new medium for lesson delivery: eGlass. eGlass is a transparent, illuminated glassboard with a built-in camera that captures an instructor's face and writing in the same window, dramatically increasing student engagement online and in-class while solving today's inherent teaching and learning challenges in a simple and awe-inspiring way.
For more information, please visit www.hovercam.com or contact us at sales@hovercam.com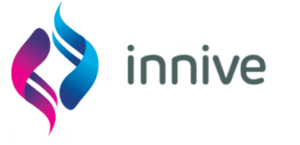 Innive is focused on providing transformative solutions and services utilizing data and data relationships in Education. With advanced techniques for data aggregation, integration, and visualization, Innive provides meaningful insights impacting district and classroom improvements and outcomes. Our approach is through collaboration and partnership, solving complex business challenges and delivering true transformation.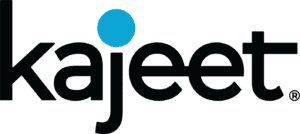 Kajeet provides optimized wireless connectivity, software and hardware solutions that deliver safe, reliable and controlled internet connectivity to students. Kajeet is the only managed connectivity services provider in the industry to offer a scalable Education Broadband management platform, Sentinel®, that includes complete visibility into real-time data usage, policy control management, custom content filters for added security, and multi-network flexibility. Nearly 2,500 K-12 school districts, higher education institutions and libraries, and over 1,000 school bus fleets across North America rely on Kajeet to ensure equitable access to today's digital curriculum.

LearnPlatform is the edtech effectiveness system used by districts and states to empower rapid, evidence-based evaluation and efficient management of their edtech ecosystems. It's the essential infrastructure that equips K-12 educators to improve the safety, equity, effectiveness and cost-efficiency of their digital tools.
To learn more about how your district can evaluate its digital learning and technology tools and efficiently apply findings to inform instructional, budget and operational decisions, visit LearnPlatform.com.
Additional Resources: Your District Guide to Building an Effective EdTech Ecosystem, The EdTech Top 40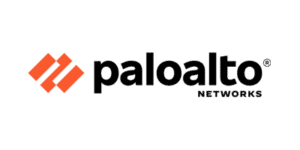 Palo Alto Networks, the global cybersecurity leader, is shaping the cloud-centric future with technology that is transforming the way people and organizations operate. Our mission is to be the cybersecurity partner of choice, protecting our digital way of life. We help address the world's greatest security challenges with continuous innovation that seizes the latest breakthroughs in artificial intelligence, analytics, automation, and orchestration. By delivering an integrated platform and empowering a growing ecosystem of partners, we are at the forefront of protecting tens of thousands of organizations across clouds, networks, and mobile devices. Our vision is a world where each day is safer and more secure than the one before.
For more information, visit www.paloaltonetworks.com.

At PowerSchool, we believe in the simple truth that every student deserves the best opportunities in life. That's why our mission is to power the education ecosystem with unified technology that helps educators and students realize their potential, in their way.
From the front office to the classroom to the home, PowerSchool helps schools and districts efficiently manage instruction, learning, grading, attendance, assessment, analytics, state reporting, special education, student registration, talent, finance, and HR. Today, we're proud to be the leading provider of K-12 education application technology supporting over 45 million students in over 80 countries. Visit www.powerschool.com to learn more.

Samsung provides a diverse portfolio of technologies including Interactive Displays, Mobility, Outdoor Signage, monitors and more. Discover our latest solutions that combine our technology, device management tools and partner ecosystem to deliver powerful digital learning experiences.

Logitech designs products that have an everyday place in people's lives, connecting them to the digital experiences they care about in ways that matter. In education, our tools and solutions make it easier for students to focus, support their creativity, and give them choices in how best to learn and interact with materials and apps. We empower educators to create and deliver dynamic lessons that engage and inspire their students.
Founded in 1981 in Switzerland, Logitech started connecting people through innovative computer peripherals, and is now a multi-brand company designing products that bring people together through video, audio, gaming, creating and more.
Brands of Logitech include Logitech, Logitech G, ASTRO Gaming, Streamlabs, Blue Microphones, Ultimate Ears and Jaybird. Learn more at www.logitech.com.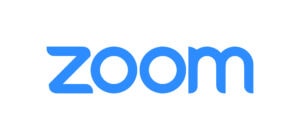 Zoom helps schools and campuses create a seamless unified communications ecosystem encompassing video, phone, chat, and hybrid learning spaces to support teaching, learning, connecting, and working from anywhere. Educators and administrators use Zoom's secure platform to communicate and build relationships with students and families; engage their educational community through virtual and hybrid events; and access continuing professional development for lifelong learning and improvement. With a flexible, intuitive platform, Zoom supports inclusivity and accessibility, enabling academic institutions to meet the needs of all learners in the classroom, remotely, and in hybrid learning environments. To learn more, please visit: zoom.us/education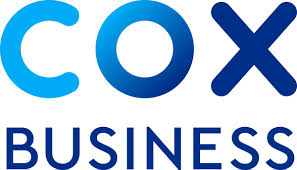 Cox Business provides voice, data and video services for more than 275,000 small and regional businesses, including healthcare providers, K-12 and higher education, financial institutions and federal, state and local government organizations.
Call us: 866-701-8737 For real-time resources for B2B and B2C business owners with a focus on Internet marketing, social media, mobile marketing and more visit us at CoxBLUE.com. Cox Business is a leader in providing voice, video and data services to business. Visit us at CoxBusiness.com.

Jamf offers two solutions that make it easier than ever for schools of all sizes to manage Apple devices. Jamf School includes Teacher, Parent and Students apps built to simplify education technology workflows. And Jamf Pro, which offers powerful management and customization for IT professionals managing multiple schools or a district.

Lenovo is a trusted global technology provider that is connected to emerging issues, needs and opportunities in K-12 education. Follow a smarter way forward, with Lenovo, as the classroom continues to evolve.
Schools have become a setting for hybrid education, with a mix of on-site and distance learning. Teachers, students and parents now depend on innovative solutions to ensure learning extends beyond the classroom. With devices which are optimized for connectivity and video conferencing along with services, security and software, smart collaboration solutions, Lenovo helps schools and students proactively adapt to a world where learning happens anywhere and everywhere.

ManagedMethods is the leading Google Workspace and Microsoft 365 cybersecurity, student safety, and compliance platform for K-12 school districts. The platform monitors district Google Workspace, Microsoft 365, and Zoom email, file sharing, chat, and video apps 24/7/365 and provides award-winning cloud security that empowers district IT teams with full visibility and control of their cloud environment.
ManagedMethods makes Google Workspace and Microsoft 365 security easy — no proxy, no agent, no extension and no special training needed. The platform helps school districts secure sensitive student, staff, and district data using machine learning-powered threat protection against malware and phishing, and detects abnormal behavior to protect against account takeovers and the loss of sensitive data. It also monitors for student safety signals, such as cyberbullying, self-harm, racial and LGBTQ discrimination, threats of violence, and abuse in both text and image content.
ManagedMethods is the education industry's only Google Workspace, Microsoft 365, and Zoom cybersecurity and student safety platform that can be deployed in minutes with no special training and zero impact on users or network speed.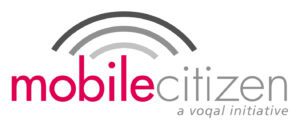 Mobile Citizen is proud to provide affordable mobile Internet for schools, libraries, and nonprofits. We believe that through reducing the barriers to resources like high speed Internet, communities can prosper and that an engaged public ultimately leads to a more equitable democracy.

ParentSquare is relied upon by millions of educators and families for unified, effective school communications. ParentSquare provides parent engagement tools that work from the district office to the individual classroom, supported by powerful metrics and reporting. ParentSquare's technology platform features extensive integrations with student information and other critical administrative systems, translation to more than 100 languages, and app, email, text, voice, and web portal access for equitable communication. ParentSquare, founded in 2011, is at http://www.parentsquare.com.

SecurityStudio is a SaaS company dedicated to simplifying information security fundamentals and making them available to everyone. The SecurityStudio platform (S2) enables Programmatic Distributed Empowerment for Information Security (PDEIS™) through tools such as S2Org (organizational risk management), S2School, S2Vendor, S2Team, and S2Me.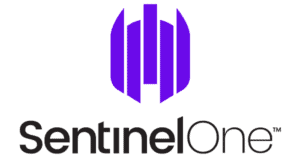 K-12 schools are the most popular targets of ransomware. Gain peace of mind that your faculty, students, and staff are protected whether they're on campus or learning from home with SentinelOne. SentinelOne adapts to your changing attack surface and protects remote endpoints from advanced attacks in real time, with or without a network connection.