Blog 1 of the ASU GSV 2023 Blog Series
Keith Bockwoldt, Chief Information Officer at Hinsdale Township High School District 86 explains what is ASU GSV: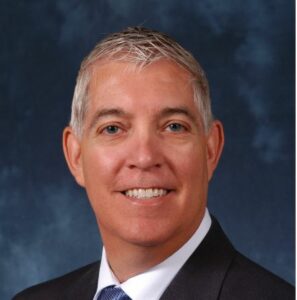 The Arizona State University & Global Silicon Valley Conference (ASU + GSV) is specifically for education, established Ed Tech companies, publishing companies, educators, students and startups. Angel and venture capital companies are also interested in funding promising startups. There are sessions focused on improving academics in education, SEL, virtual learning…. you name it and they have it. The mainstage each day has high profile names presenting and discussing topics relative to education and startups. Past presidents, prominent sports figures and music artists speak passionately about the importance of public education and the contributions they are making. This year the conference had over 7,000 in attendance! GSV is a venture capital fund focused on funding Ed Tech startups. You can find more information here about the conference.
This year, CoSN invited 20+ district technology leaders/CIO/CTOs to attend ASU GSV and we have asked them what they learned:

This conference gave me an opportunity to share my views, challenges and opinions on what developers (should) focus on in order to build their applications to meet the needs of today's student and answer the question: How can this technology be used to amplify the impact of effective practices? Diana Hawari, CIO Dysart Unified School District, AZ
A first-time attendee was Ryan Johnson – CTO Rocklin Unified School District, CA observed: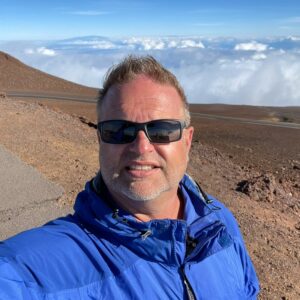 Coming into this conference, I was flipping back-and-forth on whether or not I should attend. The time constraints of my job tend to make taking three or four days off to attend a conference a difficulty. My understanding of the ASU+GSV conference was that it was really a B2B conference. Although that was the case, there is a huge benefit to have conversations with these leaders and innovators in the edtech space as we are always planning with the lens of 3 to 5 years out.
My moonshot goal for the last couple years has been working to integrate data from multiple resources across the district to come up with a program or dashboard to give teachers and administrators a way to understand and plan what's best for individual students. I felt like the industry just wasn't there as far as education goes, or that districts were not set up to use what was currently available. Using all the different tools that we have and getting them to all 'talk' together has been a big struggle.
After attending the first two days, I had a call with my systems engineers and database administrator letting them know that we need to pause, reevaluate, and rethink where we're going with the direction of data. It was obvious there's so many new tools coming up over the horizon the game is going to change quickly. I am extremely optimistic and excited for what I heard and the direction districts should move to in the very near future.
To help our community, we asked our scholarship recipients to be our eyes and ears, and we have used their reflections to create a series of blogs on Lessons from ASU GSV 2023.
ASU GSV 2023 Blog Series
Blog 1: What EdTech Leaders Learned from ASU GSV 2023 
Blog 2: AI is Poised to Change the Future of Education: Data Interoperability and Privacy Need to be the Foundation
Blog 3: A Reminder of the Global Perspective
Blog 4: The AI Revolution: How Artificial Intelligence is Shaping Our Future
Blog 5: AI Observations from EdTech Innovators
Published on: May 23, 2023
CoSN is vendor neutral and does not endorse products or services. Any mention of a specific solution is for contextual purposes.