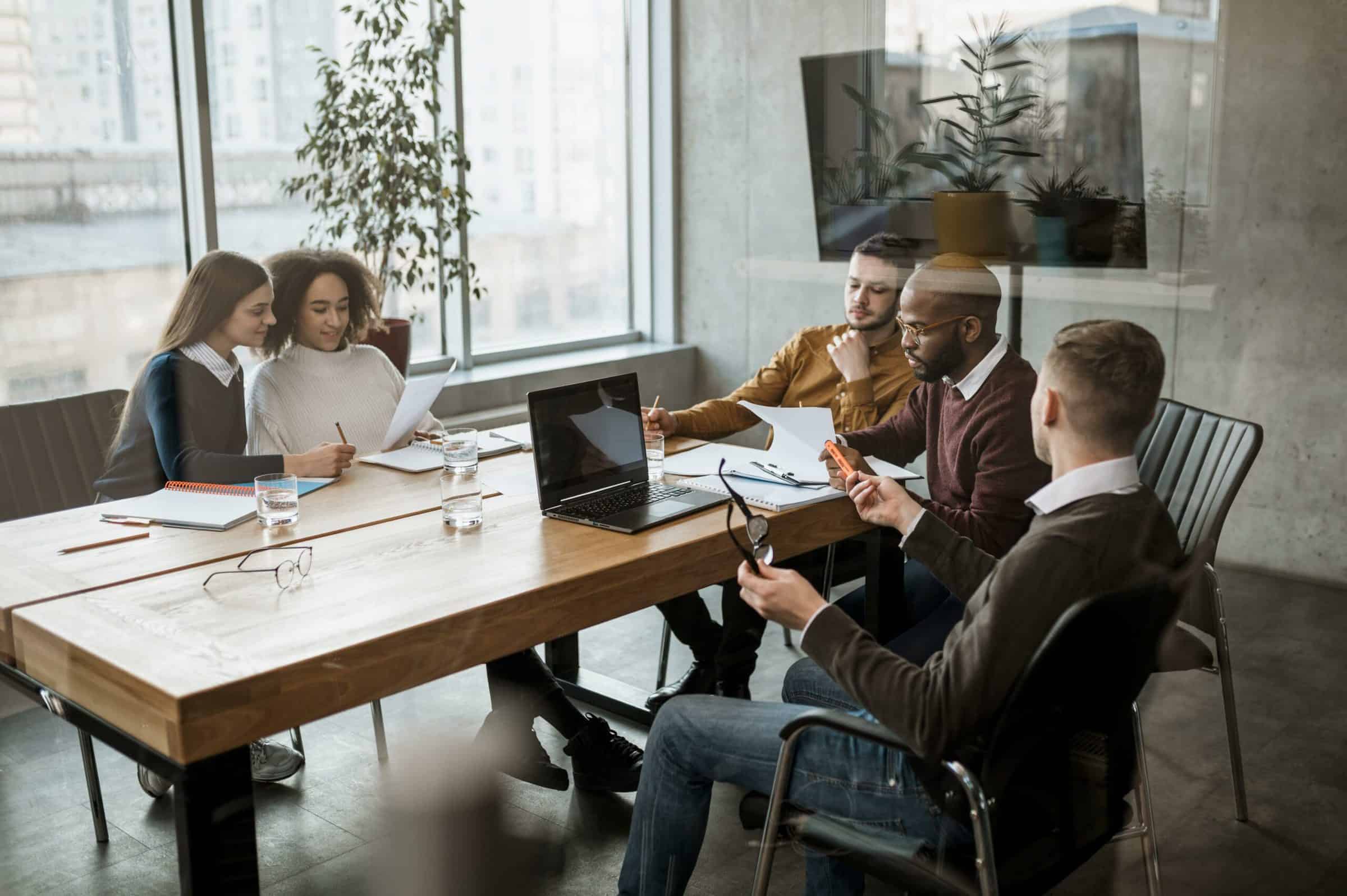 School system leaders need guidance to advance their technology goals—and overcome both the expected and unexpected challenges. This is why CoSN developed a resource to support their efforts. The CoSN Matrix outlines the practices needed to be a successful digital school system. The review process will use this Matrix to determine how a district aligns with best practices identified by peers who have successfully converted to a digital environment.
School systems will have the opportunity to have a peer review by an experienced team of education technology leaders. The Peer Review, built on the Digital Leap Success Matrix, is a rigorous process available only to CoSN member institutions.
"Moving through a digital conversion is a complex process, requiring transformation not only from IT, but across the entire school system. The CoSN Peer Review offering aligns with CoSN's mission to support school technology leaders with the resources and information they need. Experienced leaders visit and apply their combined knowledge and experiences to assist school districts in assessing their capabilities and planning for a digital conversion. This service is an incredible value."
-Steve Langford, Chief Information Officer, Beaverton School District, OR
A peer review team will visit your district to assess your operations.
The Team will spend the first meeting confirming priorities with the lead sponsor. The remainder of the day, as well as the second day, includes interviewing key leaders within the district.
The Peer Review Team will provide a verbal assessment of their recommendations and discuss initial thoughts.
A full written report summarizing observations and detailing the team assessment evaluation will then be prepared by the group leader and submitted in draft format within two weeks. The basic outline of the final report is as follows:
Purpose of the Peer Review
Members of the Review Team
Process used to gather information
Summary Recommendations
Assessments grouped by general categories aligned to the CoSN Digital Leap Success Matrix. These general categories are described in Appendix 1.
Recommendations by the review team
Attachments:
a. Bios for review team
b. Agenda for the site visit
c. List of documents that were reviewed
d. List of district personnel interviewed
What will it cost my district?
For Districts with fewer than 20,000 students, the service fee is $11,000 inclusive of all travel expenses (Continental U.S).
Please contact us for a custom quote if your school district has an enrollment of 20,000 - 35,000 students. We are not performing reviews for districts with enrollments greater than 35,000 students at this time.
You can apply at any time. Just print the application below and submit to Robert Duke, Chief Operating Officer.
Can we do a remote peer review?
Covid-19 Update - We are now able to conduct a review on a remote basis using webconferencing technology. Contact us for more information on this process.