The CoSN 2023 State of EdTech Leadership marks our tenth annual report and was made possible by the generosity of our partners: CDW Education, AASA, K12 Insight, and MCH Data.
The education technology profession is constantly evolving, and a lot has changed since we conducted our initial survey of U.S. School System EdTech leaders in 2013. What hasn't changed is the goal of CoSN's annual survey—to give our community a national perspective on the EdTech landscape, the challenges EdTech leaders face, and the successes they have had.
Below are some of the key findings. The full report is available via a free download.
2023 State of EdTech Leadership Survey
Some Key Findings:
Cybersecurity
As it has since 2018, cybersecurity continues to rank as the number-one concern for EdTech leaders. Cybersecurity is also the topic with the greatest interest for expanded professional learning.
Digital Equity
Students are less likely to receive support for off-campus broadband access than they were in 2021. During the height of remote learning, 95 percent of districts were providing off-campus broadband, compared to 74 percent of districts this year.
Modernized Infrastructure
For over ten years, the top challenge for EdTech leaders has not changed. Budget constraints and lack of resources were ranked the number one challenge in 2013, and still rank number one in 2023.
Professional Learning
The EdTech-related professional learning topics that were of most interest to respondents—cybersecurity, driving and sustaining K-12 innovation, and data governance/privacy—directly align with district needs.
Salaries
The percentage of EdTech leaders earning $130,000 or more has tripled over ten years, from six percent in 2013 to 18 percent today. Those earning more than $160,000 account for seven percent, compared to one percent a decade ago.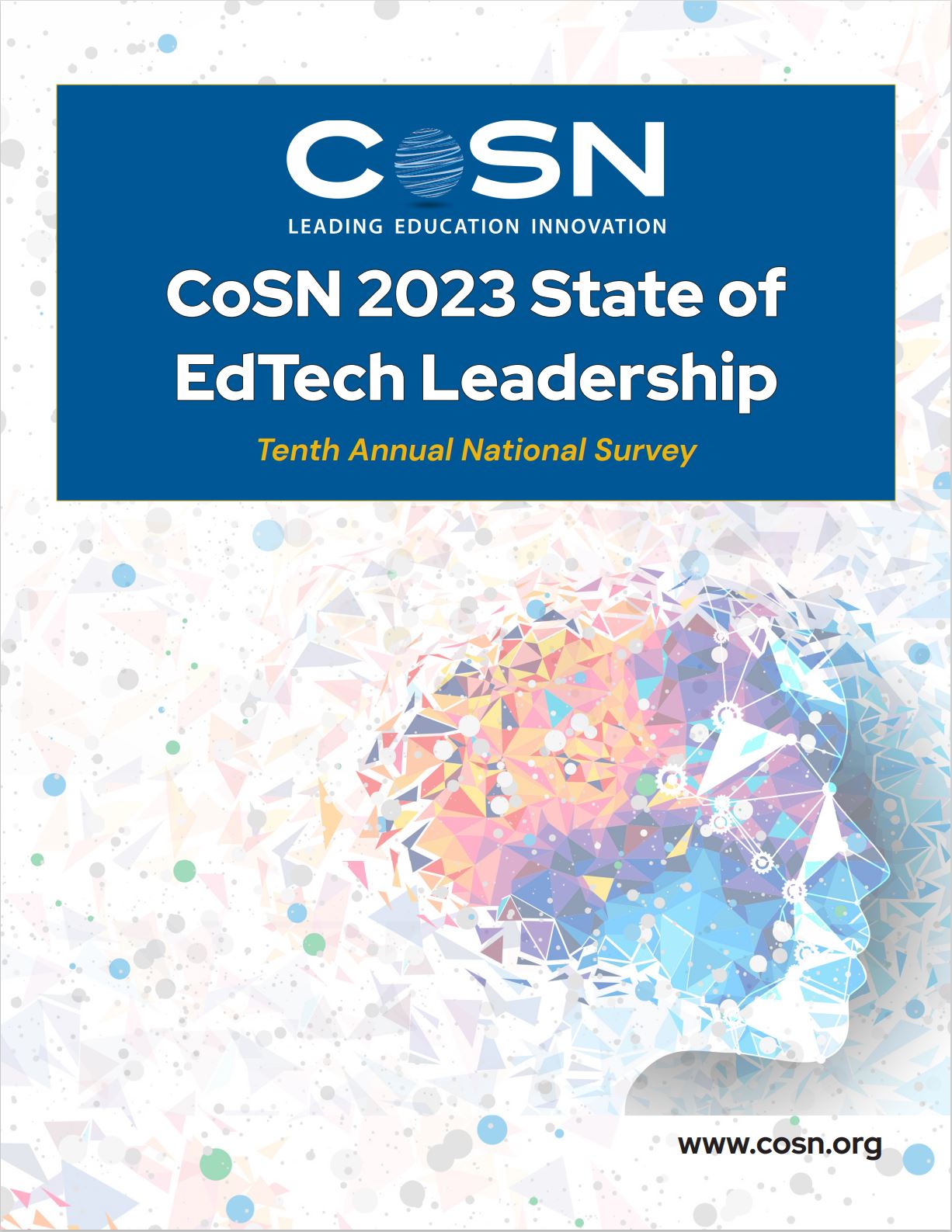 New Member-Exclusive Resource: 2023 EdTech Salary Report
(You must be logged in to view this resource)

This new salary report is based upon the responses to CoSN's annual survey of EdTech leaders. CoSN members are invited to take a look to see salary trends in the K-12 EdTech industry. Portions of this data were included in the CoSN 2023 State of EdTech Leadership Report, which was made possible with the support of our partners CDW Education, AASA, K12 Insight, and MCH Strategic Data.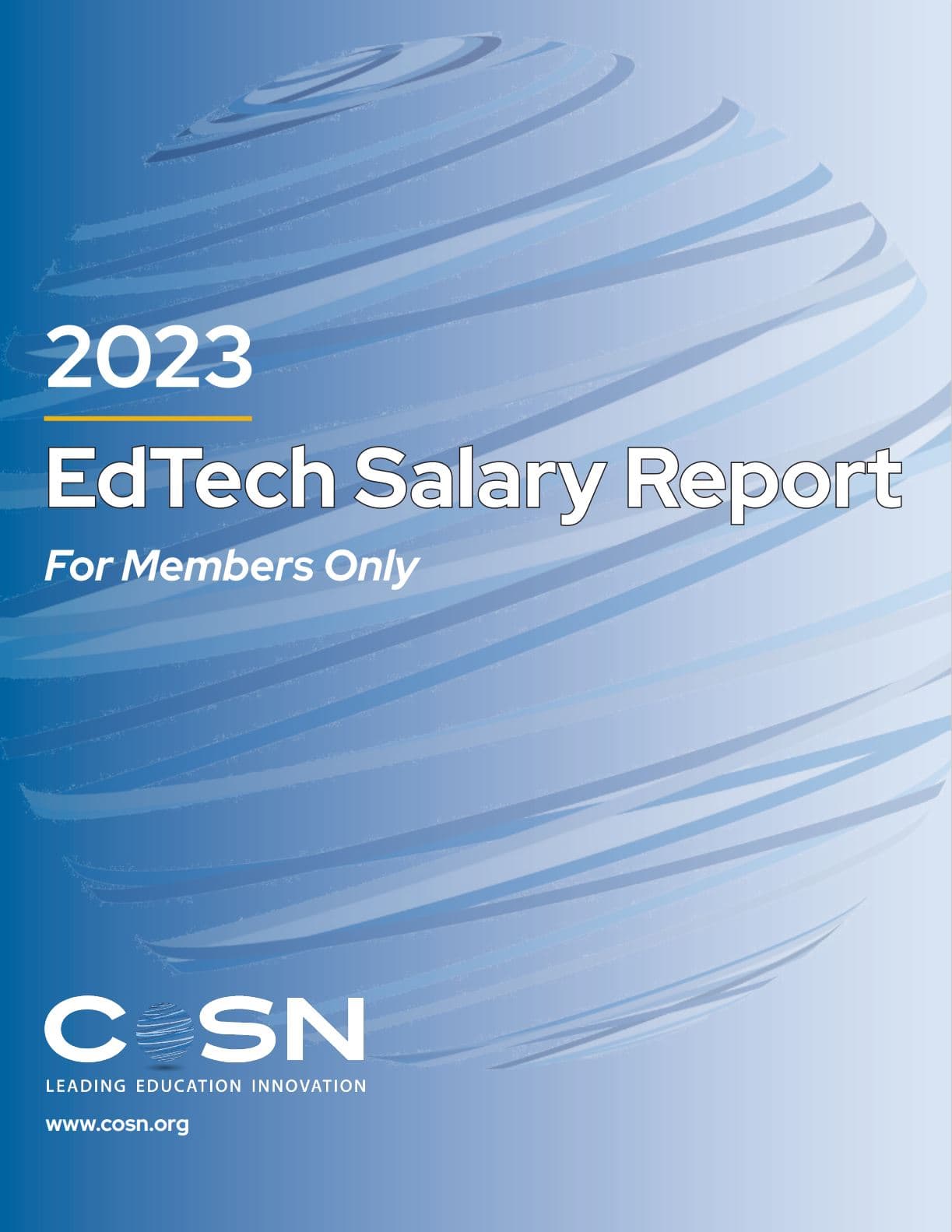 Compare results!
View the reports from the last three years.
Webinar: Key Findings from CoSN's 2022 K-12 IT Leadership Survey

CoSN has conducted an annual survey of U.S. K-12 IT Leaders for the past nine years. The results from the 2022 survey were recently released. Come to this webinar to learn about the key findings and better understand today's EdTech landscape around the state of cybersecurity risks, BYOD initiatives, demands for home access support and more.
The survey and this webinar were made possible by the Ed-Fi Alliance and CDW-G, conducted in partnership with MCH Data, K12 Insite, and AASA.
A CoSN Member Survey 2022 summarizes the responses of CoSN members to a short survey on EdTech trends and funding, first conducted in 2020 to gauge the impact of the COVID‐19 crisis. Thank you to Juniper Networks for their support.