The State of EdTech District Leadership 2022 survey provides a high level sense of what school district leaders tell us is the state of technology in education. The 2022 K-12 IT Leadership Survey is our ninth annual survey and was made possible by the Ed-Fi Alliance and CDW-G, conducted in partnership with MCH Data, K12 Insight and AASA.
Since the education technology profession is constantly evolving, CoSN conducts its survey annually.  Look to us for your comprehensive overview of technology trends, challenges, and priorities!
The results of the survey will inform the decisions we make to serve our members going forward.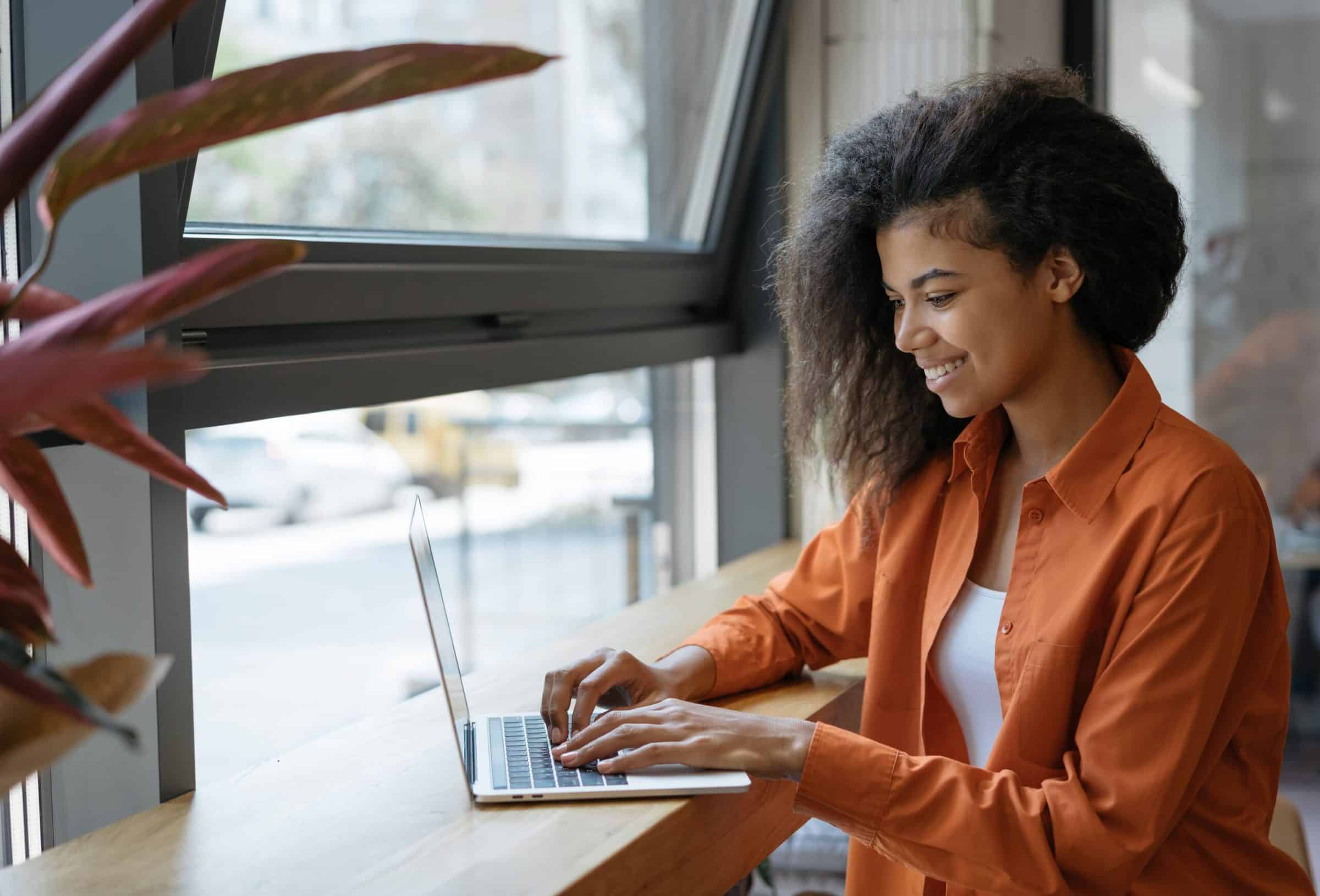 Some key findings:
Though cybersecurity is the number one priority for IT Leaders, risks are underestimated. For example, only 8% consider their district to be at high risk for a ransomware attack. Yet we know districts are a prime target for cyber criminals according to CISA.
With 84% of districts implementing 1:1 strategies with school-owned devices, BYOD initiatives have largely been abandoned.  And 1:1 strategies are happening at all grade levels, including at the elementary level.
Providing support for home access strains the resources of school district IT departments. More than half of districts are understaffed in their ability to provide remote support to students and families.
School networks are modernizing - only 19% report the relatively slow speeds of 100Mbps or less. Eight in ten report taking steps to advance data interoperability in their district, however, most are still in the early phases.  SSO (Single Sign-On) is the most implemented interoperability initiative with 80% of districts having fully or partially implemented it.
There is a considerable salary gap between those working in towns/rural districts and those working suburban/urban districts for current IT district leadership.
Over the next 5 years 31% of current IT Leaders plan to retire, including 12% who said they are retiring earlier because of the pandemic. This will be a major challenge for school systems everywhere.
IT Leaders are still overwhelmingly white (85%) and predominatly male (64%).
Thanks again, to Ed-Fi Alliance and CDW-G  for making this important IT Leadership Survey happen.
Webinar: Key Findings from CoSN's 2022 K-12 IT Leadership Survey
CoSN has conducted an annual survey of U.S. K-12 IT Leaders for the past nine years. The results from the 2022 survey were recently released. Come to this webinar to learn about the key findings and better understand today's EdTech landscape around the state of cybersecurity risks, BYOD initiatives, demands for home access support and more.
The survey and this webinar were made possible by the Ed-Fi Alliance and CDW-G, conducted in partnership with MCH Data, K12 Insite, and AASA.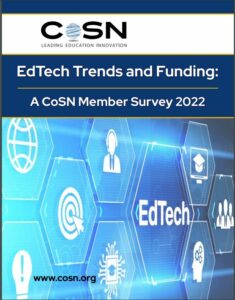 A CoSN Member Survey 2022, summarizes the responses of CoSN members to a short survey on EdTech trends and funding, first conducted in 2020 to gauge the impact of the Covid‐19 crisis.  Thank you to Juniper Networks for their support.
Compare results!
View the 2021 and 2020 reports here.