Formerly known as Smart Education Networks by Design (SEND), the Network Design initiative provides schools and districts with resources to help them adapt to shifting and sustainable technologies that support the increasing demands of teaching and learning.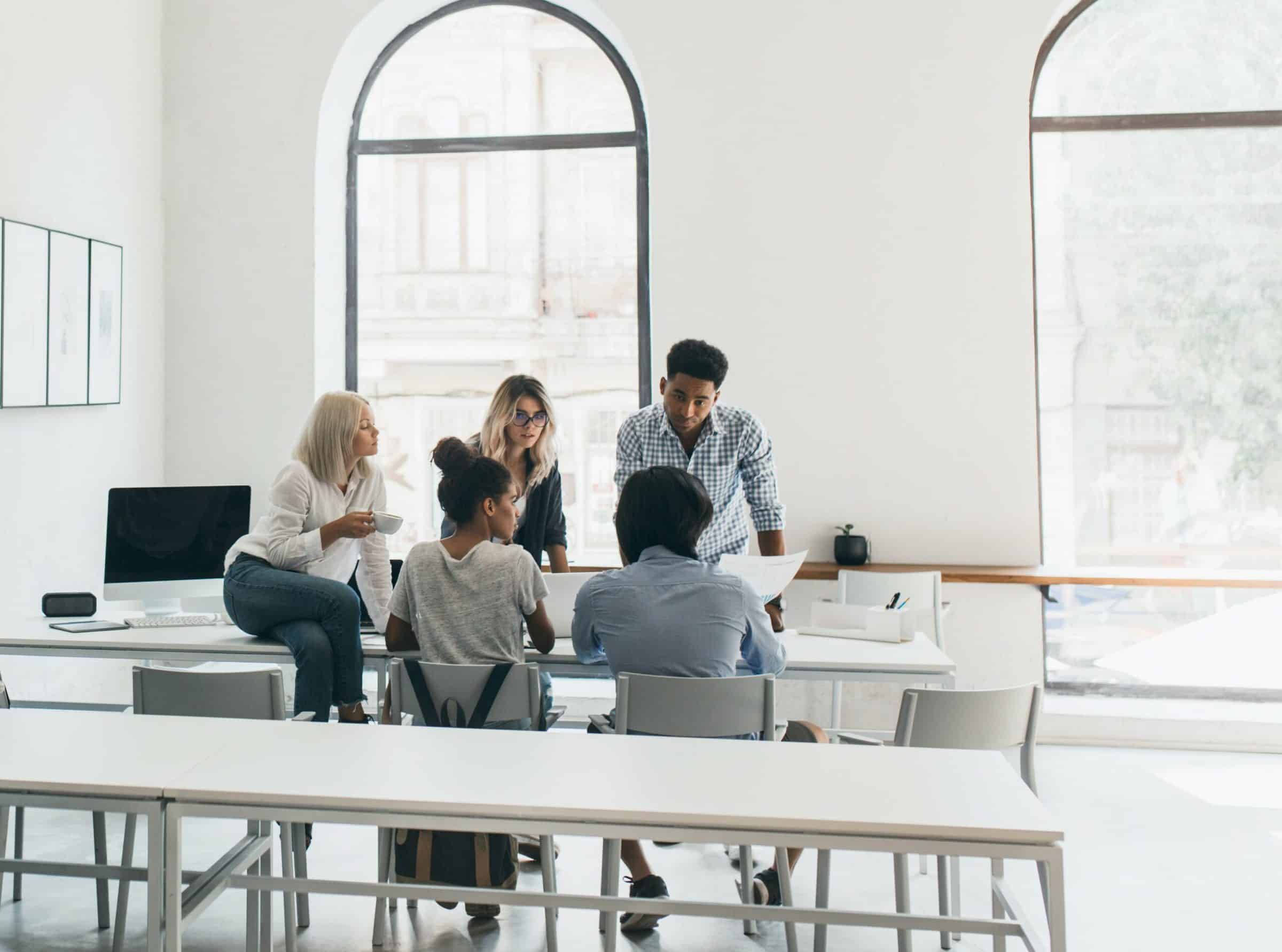 The abrupt rise of online learning and reliance on remote access tools forced schools and districts to reconsider and disrupt their existing processes.
It is incumbent upon edtech leaders to invest in sustainable and robust school network designs. 
Done in partnership with the Chan Zuckerberg Initiative (CZI), this report provides educators and policymakers data about the student experience of learning from home.
As part of the recent Student Home Connectivity Report development, the Student Home Bandwidth Calculator is now available as a member-exclusive resource. Use this calculator to determine the estimated bandwidth requirement for students based on the findings and recommendations in the Study.
This report provides guidelines and documentation on why 24/7 Access to Broadband is Essential to Student Learning.
Timeline and potential delays.

This resource will help you understand and estimate bandwidth consumption for teachers and students allows for IT leaders to plan for connectivity challenges and advocate for more comprehensive connectivity solutions.
Trying to figure out how much bandwidth you need to support classroom and home users? Use our custom bandwidth calculator.
Communicating
with District Leadership
Need a ready-to-roll slide deck to discuss network and infrastructure in your district?  Customize and go with this resource.
The modern CTO should be having critical conversations both inside and outside of the organization in order to be effective in a dramatically evolving environment.
Education Networks of America, in collaboration with eLearn Institute and TechEdvantage, white paper that provides insight, considerations and best practices every school district can implement for improving its network security.
Technology leaders and policymakers need to protect their networks and information security, analyze their current status, and validate what they are doing well. 
Funding network connectivity, both at physical locations and remote or home locations, for employees and students is a continuous challenge for many organizations. 
The SEND initiative provides recommendations and resources for funding connectivity.
Moving from Capital Expense (CapEx) to Operational Expense (OpEx)
A three-part toolkit including an overview of the E-rate program; important considerations for schools to assess their options; and a call to action for school systems to begin taking action.
K12 schools that operate in the cloud, primarily use Software-as-a-Service (SaaS) to provide e-mail and other productivity tools, learning management and student information systems, digital content, and other digital learning resources.
SEND: Cloud is a part of the Smart Education Networks by Design initiative and focuses on creating resources to help school and district technology leaders transition from the conventional to IT-as-a-service.
Districts are increasingly moving to cloud computing for many reasons. Learn why.
More than half of the IT workload in K12 schools is currently running in the cloud. How does your school system become one of them?
Information on the overall cloud landscape, cloud advantages and misconceptions, cloud security, and on migrating to the cloud.
Worried about transitioning from on-premise data centers to the cloud? Learn how cloud services can reduce IT system complexity and improve data security in this case study from Boulder Valley School District (CO).
The key to understanding the cost of cloud computing is understanding your actual resource usage.  
Artificial Intelligence (AI) has the potential to influence practically every aspect of education and society. Nothing could be more clear as the world manages through this current health pandemic.
As educators plan for more blended learning approaches, this resource provides guidance on both the upsides and challenges of integrating AI into the K-12 learning environment, as well as both adaptive and intelligent platforms, and school security.
This 1.0 version is expected to be updated as AI in learning environments evolve.