The CoSN Annual Conference allows attendees to meet and experience top-notch education, network and information share with industry colleagues as well as learn about products and services in the EdTech space.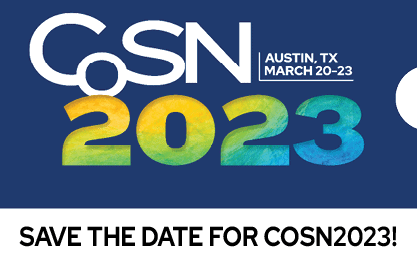 April 8 – 10, 2024 at the Intercontinental Miami
March 31 - April 2, 2025 at the Hyatt Regency Seattle
CoSN's first hybrid event was a great success! In-person attendees in Nashville were able to learn, network and information share at the Renaissance Nashville.
Keynotes and Spotlight are now available to watch along with the numerous pre-recorded sessions. Log-in to the Conference site and enter your email and Registrant ID. Sessions will be able to be viewed until December 31, 2022