CoSN and SETDA have partnered to drive positive change and champion environmentally friendly, sustainable technology practices in K-12 education. Together, we aspire to create a dynamic working group, comprised of passionate advocates like you, who recognize the transformative potential of technology when combined with environmental stewardship. From advocating for energy-efficient devices to integrating environmental sustainability into responsible technology use, we will be at the forefront of innovation, setting the standard for greener technology practices in schools.
CoSN-SETDA Roundtable on the Sustainability of District-Issued Student Devices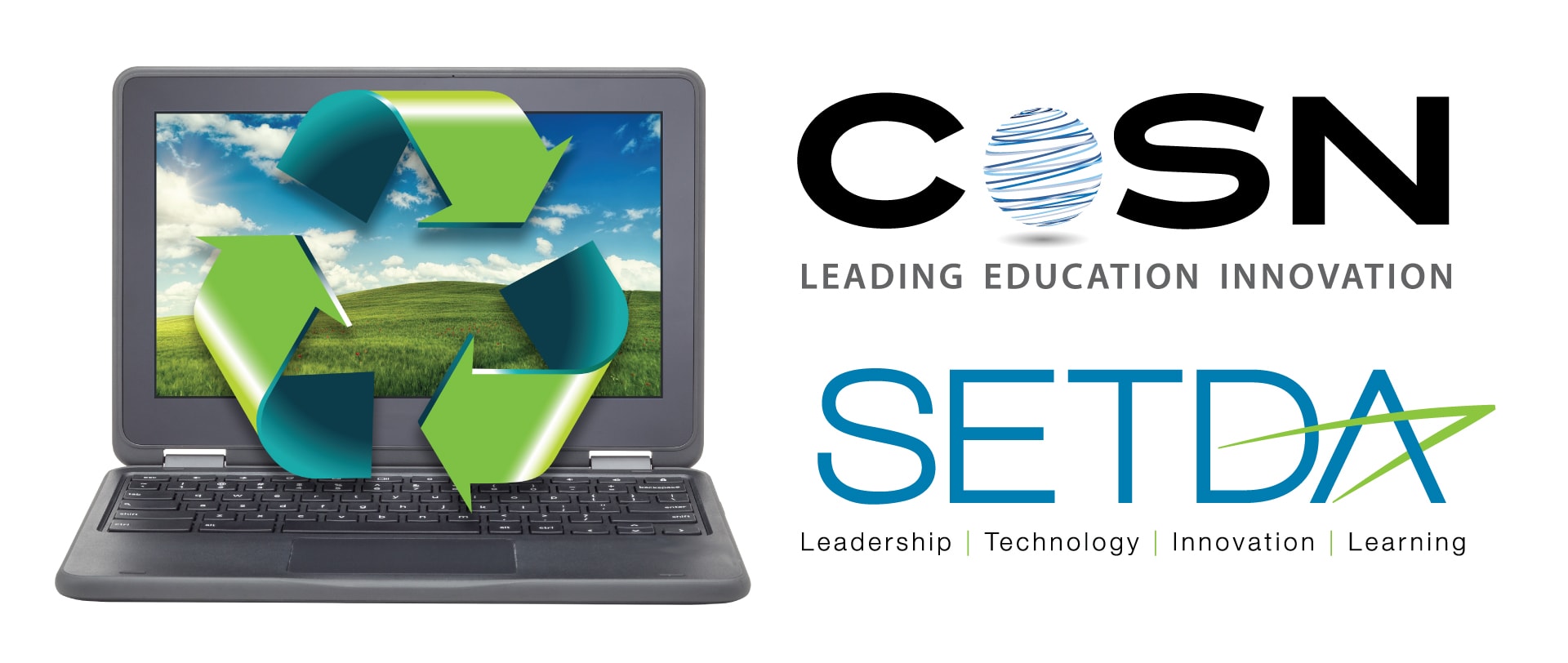 In May 2023, CoSN and SETDA convened a roundtable discussion that brought together industry stakeholders, state education agencies, and school districts. The collaborative dialogue sought to cultivate innovative solutions and best practices that can be implemented across the K-12 education ecosystem. During the discussion, several themes emerged, paving the way for a more eco conscious future. Click below to view the full report!