Superintendents
Superintendents can make or break educational technology initiatives. They are responsible for ensuring that their school districts embrace transformative digital learning. CoSN collaborates with superintendents to assess their challenges and increase their capacities to lead technology efforts. We are dedicated to helping current and aspiring superintendents and district leadership teams to build on their knowledge, skills, and confidence.
EmpowerED Superintendents' Initiative is done in partnership with AASA, the School Superintendents Association.


CoSN is grateful to the following sponsors for their support: ClassLink, and JAMF.
CoSN EmpowerED Superintendents Project Director: Ann McMullan, amcmullan@cosn.org
CoSN staff contact: Jill Brown, MA, Ph.d., Director of Professional Learning, jbrown@cosn.org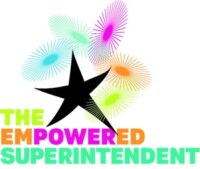 The 23-24 EmpowerED Superintendent edLeader Panel Series
School district leaders face many challenges leading schools and driving school improvement. Collaboration with peers is one of the most effective ways to learn about effective ideas and practices. CoSN, AASA, and edWeb.net are co-hosting an online professional learning community and edWebinar series to help superintendents connect and collaborate to help each other in this endeavor. You can attend the edWebinars live to connect with peers in real-time, or view the recordings. Join the Super-Connected community on edWeb for online discussions and resources. We thank our sponsor ClassLink for this continued collaboration.
edWeb CE Certificates may be used for CETL® Recertification Read More
Mondays from 5:00 pm - 6:00 pm EDT
September 11, 2023 Leading Learning in the 2023-2024 School Year: Challenges and Opportunities Recording
October 9, 2023 Artificial Intelligence and Generative AI: Empowering a Deeper Conversation
November 13, 2023 Digital Equity
January 8, 2024 Cybersecurity in Today's Learning Environments
February 12, 2024 Accessibility for All
March 11, 2024 Student and Staff Data Privacy
EmpowerED Superintendent Toolkit
Education technology is a growing part of any superintendents' role. In focus groups and interviews with superintendents nationwide, we heard that edtech projects inspire a lot of excitement, but also a lot of trepidation.
Click Download Now for:
Executive Summary
Module 1
Module 2
Critical Focus Areas:
Issue One-Pagers
Our Superintendent one-pagers are a comprehensive, consistent set of resources on various edtech topics that guide and empower superintendents and their leadership teams in leading the digital transformation. These materials will help superintendents communicate to stakeholders on important edtech topics:
Financing Technology Innovations
Strategies and Tools
Congratulations 2023 Award Winner: EmpowerEd Superintendent of the Year Jim Roberts!