Educators, students, and parents are now benefiting from the exciting opportunities available as a result of new instructional technologies, including cloud-based technology services and mobile applications.
These technologies enable rich, data-powered classroom experiences and the anytime, anywhere learning that education technologists and educators have envisioned for many years.
These courses are updated regularly to cover current content and issues.
The courses offer the following benefits:
structured conversation and workshop led by a knowledgeable and experienced facilitator
weekly live and asynchronous discussions with colleagues dealing with the same issues
a plan and strategy to develop local privacy policy and practices
preparation for the Trusted Learning Environment program application
There are two sections to this course. You do not need to take one to participate in another.
If you are interested in a District Cohort for one or both courses, contact jbrown@cosn.org for details.
Protecting Student Data Privacy
How do you protect your students' data from third-party providers? Know the laws and build the foundation for sound data privacy policies to mitigate risk. This course has been recently updated to reflect the most current content including a new section on Student Privacy and Remote Learning Resources.
Protecting Privacy: Improving Your Practice Facilitated Online Course
The 8-week class will focus on the implementation of your school system's student data policies and takes a deep dive into securing your network, developing a data governance plan, and preparing your Trusted Learning Environment application.
About the Course Facilitator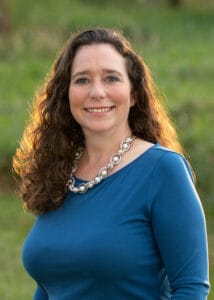 Melissa Tebbenkamp has served as the Director of Instructional Technology for Raytown Quality Schools in Missouri since 2006. Melissa is a founding member of the Missouri state chapter of CoSN (METL) and has served on the CoSN national board since 2014. She was one of the first 50 in the nation to earn the Certified Education Technology Leader (CETL) designation and led her school district to become one of the first seven to earn the Trusted Learning Environment Seal. As a data-privacy and security expert in the field, she has consulted with the FTC and Department of Education on the impact of FERPA and COPPA on schools and online instructional tools and has led workshops aimed at helping schools and districts improve their data governance programs.