District leaders, how are teams across your district ensuring that all students, including those with disabilities, have seamless access to instructional materials and tools for learning? Is there a leader from assistive technology (AT) on the technology planning team? Have AT users tested the accessibility features currently offered or being considered? Does your Information Technology (IT) and/or EdTech team meet with special education consistently? If you answered "no" to one or more of these questions, or if you are unsure of the answer to these questions, it is time to dig deeper to support equity in your school systems.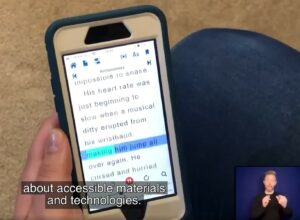 ALL MEANS ALL: Following best practices for providing interoperable devices with AT and built-in accessibility features minimizes the need to provide alternative solutions or retrofit for students with disabilities. In fact, it is a civil right that students with disabilities can "acquire the same information, engage in the same interactions, and enjoy the same services" as students who do not have disabilities "in an equally integrated and equally effective manner, with substantially equivalent ease of use." (Joint Letter U.S. Department of Justice and U.S. Department of Education, June 29, 2010 and 2011 FAQ clarifying that the letter applies to K-12). From identifying how students who require AT are supported, to determining what AT is available and which accessibility features are embedded in tools and software to make access seamless, to requiring accessible content and resources via RFPs, school leaders must ensure the needs of all students are met. Often students without IEPs or 504 plans also leverage accessibility features such as text to speech, speech recognition, and closed captioning to personalize their learning experiences. Schools should consider providing such tools as an option for all students.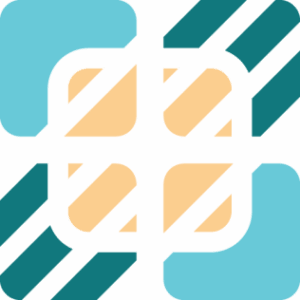 Launched in 2018, the Center on Inclusive Technology & Education Systems (CITES) is developing a framework of evidence-based practices, aligned to the 2017 National Education Technology Plan and designed to support current district priorities, to empower school districts to create and sustain inclusive technology systems that serve all students, including students who require AT or accessible educational materials. Funded by the U.S. Department of Education's Office of Special Education Programs, this work focuses on identifying how the technologies are acquired and implemented, and how students who require AT to access instruction are supported. This fall, revised infrastructure practices were published highlighting the need for building and sustaining a robust, inclusive infrastructure to ensure that technology is usable by all learners.
An inclusive technology infrastructure includes safe access to assistive technologies and accessible content to support all students, including those with disabilities.
Specific practices to support an inclusive infrastructure include:
Take the time to review your district's inclusive IT and EdTech policies and practices. Visit the Get Started page and see District Examples to better understand how to implement inclusive tech practices in your district. Students deserve the time, energy and budget inclusive technology practices require to reduce barriers and increase opportunities for student achievement.
Interested in learning more? Check out these collaborative resources developed by CITES in partnership with CoSN.
CoSN Podcast: Part 1 Creating A Framework For Inclusive Technology (with CITES staff)
CoSN Podcast: Creating A Framework For Inclusive Technology (Part Two) with Jenks Public Schools
Critical Considerations: Inclusive Technology Practices for All Learners CoSN/CITES Webinar
Connected Nation Podcast with Christine Fox from CITES and Carla Wade, CoSN
This content was developed under a grant from the U.S. Department of Education, #H327T180001. However, the contents do not necessarily represent the policy of the U.S. Department of Education, and you should not assume endorsement by the Federal Government. Project Officer: Anita Vermeer, M.Ed.
Author: Christine Fox, CITES Project Director at CAST
Christine Fox directs the planning and implementation of Center on Inclusive Technology & Education (CITES) activities, including the evaluation and reporting, budgeting, and leveraging of internal and external partnerships. A lifelong learner, she is a former classroom teacher and reading coach with over 17 years experience in educational technology including research and reporting, resource development and professional learning.
Published on: January 17, 2023
CoSN is vendor neutral and does not endorse products or services. Any mention of a specific solution is for contextual purposes.