Dr. Lakisha Brinson is the Director of Instructional Technology and Library Services with Metro Nashville Public Schools located in Nashville, TN. Metro Nashville Public Schools is a Very Large (50,000+ students) size district.  Lakisha has been in her current position for one year, where she oversees and supports the use of instructional technology, library programming and digital learning across 150 schools.
When this all started, Lakisha said she was interested in participating in the Academy to help her accomplish her personal goal of growing as a leader and learner through networking, continuous professional learning, and self-reflection. As a younger leader in a large urban school district, she desires to contribute to the cohort by sharing lessons learned and successes from her district while learning from others and then sharing the work during the Academy in her district. Additionally, by participating in this Academy, she desired to discover more about how to sharpen her own skill sets in the areas identified in the framework of essential skills in the K-12 CTO Framework.
Lakisha received a glowing recommendation letter from her colleague, Dr. ReGina A. Etter, who said, "She has shown the desire to grow professionally as a learner and leader. Dr. Brinson would benefit professionally from experiences gained through collaborating with veteran tech and curriculum leaders. This opportunity would strengthen her understanding of student-centered learning, technology budgeting, technical support strategies, infrastructure, effective strategies for communications, and more. … Her desire to learn best practices to guide the Metro Nashville schools in this area will support the need to vocalize the hearts of those under-represented populations."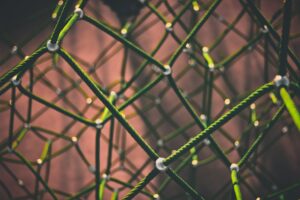 Along with her participation in the Academy, Lakisha also joined us as a speaker for the Stepping Up Every Day – Leadership in K12 Education Webinar. She shared her story with a panel of professionals who are in various stages of their careers. One comment she made during the webinar, "I'm fortunate enough to be one of the Early Career CTO Academy members. CoSN sponsors the Academy for inspiring technology leaders and chief technology officers, … I have built networks and learning supports that CoSN provides in terms of my peers. One of the things I'm most looking forward to is that I'm going to be able to broaden my own horizon. It is very easy for me to get stuck in the educational land and world, but through the Academy, I'm exposed to those who are cyber security leaders, those who are infrastructure leaders, and those who really deal with project management. So I believe it'll make me a more holistic leader." [Webinar Recording]
Fast forward eight months and Lakisha has this to say about her experience.
"Participation in the CoSN Academy stretched my thinking and gently forced me to approach Technology Integration through a holistic lens. Prior to the Academy, I believed that tech should just "work" so that our educators could get to the business of teaching. Participation in the Academy provided me much needed context of the various lenses that each specialized group embodies and how these lenses often determine the priority or type of action carried out.
Another benefit of the CoSN Academy was our expert panel discussions when educational leaders shared topics ranging from data security and privacy to building your IT team. Participation in this Academy builds in professional learning and connection with colleagues in an approachable and timely manner."
Lakisha is a true leader and very motivated to do her best and grow in her career. We are proud to recognize her as a CoSN Early Career CTO Academy graduate and look forward to observing what she continues to accomplish as a well-rounded and connected technology leader. Thank you for your contributions to our program, Lakisha.
View Lakisha's Capstone Project video, "Identify and Eliminate Inequities," for the 2021-22 Academy.
Please encourage those interested in this program to apply for the 2022-23 Cohort. Applications are due September 1, 2022. 
Thank you, HP, for your sponsorship of CoSN's Early Career CTO Academy 2021-2022 Cohort.

CoSN is vendor neutral and does not endorse products or services. Any mention of a specific solution is for contextual purposes.