CoSN's Trusted Learning Environment Seal Awarded to Goose Creek CISD for its Commitment to Protecting Student Data Privacy
Washington, D.C. (May 12, 2022) – CoSN today awarded the Trusted Learning Environment (TLE) Seal to Goose Creek Consolidated Independent School District (GCCISD). The TLE Seal is a prestigious national distinction that school districts earn for demonstrating a commitment to protecting student data through modern, rigorous policies and practices.
GCCISD is a growing district, serving nearly 24,000 students. It is the largest employer in the district boundaries, and is the fifth school system in Texas to receive the TLE Seal.
---
Gary Lackey, Cybersecurity Specialist at GCCISD, said, "Goose Creek CISD is extremely excited to achieve the distinctive TLE Seal for our focus on student data privacy and security. Data privacy is a critical priority for GCCISD – so much so, it is part of the district's Strategic Plan. The use of technology is continually increasing and we want our students and families to know that GCCISD is taking proactive measures to help secure and protect their student data.
The TLE framework gave GCCISD the guidance it needed to redefine and strengthen its data privacy practices, professional development, and curriculum. We are very thankful to CoSN for developing the TLE Seal Program and all the program resources. We are also appreciative of Texas Education Technology Leaders (TETL) for developing additional resources and facilitating TLE cohort study groups. GCCISD was able to work with other districts to discuss the topics and share best practices in an effort to strengthen each other's data privacy programs. We are truly grateful for everyone's help and guidance."
Goose Creek CISD Superintendent Randal O'Brien further emphasized, "School districts across the nation work hard to ensure the safety and security of students and staff each day. As superintendent of Goose Creek CISD, I believe it is imperative to implement measures that promote best practices for technology integration and management in our schools. Indeed, technology has provided resources and tools to help improve student achievement. I am proud of Matt Flood, our Chief Technology Officer, and his team of professionals as they continue to strive for excellence by strengthening our district culture as it relates to cybersecurity and data management responsibilities."
The TLE Seal serves as a critical privacy framework for school systems of all sizes across the country working to protect their students' information. Earning the TLE Seal requires that school systems take measurable steps to ensure strong data privacy practices in the following areas: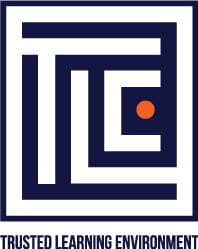 • Leadership, by providing the guidance, frameworks and resources to direct the use and governance of student data in a manner that is transparent to stakeholders.
• Business, by establishing vetting processes for education technologies and implementing effective data protection agreements with technology providers receiving student data.
• Data security, by implementing practices to protect the confidentiality of student data across all media and auditing regularly to maintain those practices over time.
• Professional development, by requiring privacy and security training for all staff and offering related resources to all community stakeholders.
• Classroom, by implementing educational processes and procedures to support transparency and build privacy knowledge while advancing curricular goals.
---
"Congratulations to Goose Creek CISD for their leadership in prioritizing protection of student privacy and building trust with parents and other community members. We are excited about the continued growth of the TLE Seal Program across the country, and applaud the work of the Texas Education Technology Leaders in collaborating with CoSN and their membership to support Texas districts working to achieve the distinction," said Keith Krueger, CEO of CoSN.
Goose Creek CISD joins a select group of school districts in small, large, urban and rural communities that have earned the Seal. As a recipient, Goose Creek CISD has committed to ongoing improvement of their student data privacy practices. To maintain their status as a TLE Seal recipient, Goose Creek CISD will be required to demonstrate that improvement through a reapplication process every two years. To learn more about the TLE Seal Program visit CoSN.org/Trusted.
About CoSN
CoSN (the Consortium for School Networking) is the premier professional association for school system technology leaders. CoSN provides thought leadership resources, community
best practices and advocacy tools to help leaders succeed in the digital transformation. CoSN represents over 13 million students in school districts nationwide and continues to grow as a powerful and influential voice in K-12 education. CoSN.org
About the CoSN Trusted Learning Environment Seal Program
The CoSN Trusted Learning Environment (TLE) Seal program is the nation's only data privacy framework for school systems, focused on building a culture of trust and transparency. The TLE Seal was developed by CoSN in collaboration with a diverse group of 28 school system leaders nationwide and with support from AASA, The School Superintendents Association, the Association of School Business Officials International (ASBO) and ASCD. School systems that meet the program requirements will earn the TLE Seal, signifying their commitment to student data privacy to their community. TLE Seal recipients also commit to continuous examination and demonstrable future advancement of their privacy practices. CoSN.org/Trusted.
About Goose Creek Consolidated Independent School District
Goose Creek Consolidated Independent School District serves nearly 24,000 students in the communities of Baytown and Highlands. Goose Creek CISD covers roughly 134 square miles and is situated about 30 miles east of Houston. Our district currently has 29 schools, which include six high schools (three traditional high schools; two specialty high schools; one alternative high school), six junior high schools, and 16 elementary schools. Goose Creek CISD will open two new schools in fall, 2022: Pumphrey Elementary School and Liles Early Learning Academy. In addition, the new San Jacinto Elementary School and the GCCISD Robotics Center are currently under construction and will also open its doors in fall, 2022. Goose Creek CISD currently has nine auxiliary buildings which provide office and workspace for various operations and departments in the district. As the largest employer in the district boundaries, Goose Creek CISD provides career opportunities to more than 4,000 people.
Goose Creek CISD's mission is "Developing the Whole Child." Goose Creek CISD develops and enhances each learner's intellectual, social, and emotional well-being facilitated by a highly qualified team committed to Growth, Community, Collaboration, Innovation, Success and Determination. The district's vision states, "We empower every student with the knowledge and skills they need to succeed in a global community." Goose Creek CISD has identified five major goals in its strategic plan that focus on the following areas: academic performance, community engagement, operational excellence, organizational development, and financial stewardship. GCCISD.net