Meet Dr. Don Langenhorst, Director of Technology for CoSN Trusted Learning Environment Seal recipient Dedham Public Schools. Dr. Langenhorst sat down with us to share his thoughts on the TLE Seal program.
Why did you decide to apply for the TLE Seal? 
Dedham Public Schools have always maintained a "future-ready" focus when it comes to the integration of technology in our classrooms.  While this integration greatly benefits our student learning environment, the increased presence and use of technology also increases the risks of cyberthreats and impacts to student data privacy.  For years, Dedham has been at the forefront of understanding security risks and needs, but we wanted to better frame this work within a proper educational context so that our future improvement efforts could be even more effective.  The TLE framework was an excellent fit to provide context, insight, expertise and direction.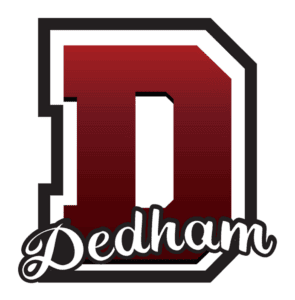 When it comes to developing and improving your student data privacy program, what do you find the most challenging? 
Today's rapidly changing technological world makes student data privacy an ongoing and ever-evolving challenge.  That said, a significant challenge for Dedham, and really, for any district, is navigating rapid changes in risk while simultaneously sustaining the appropriate support and continuing to grow a secure culture among administrators, staff and students. Training, improvements and processes around student data privacy and cybersecurity all require a consistent focus, which is hard to continually keep at the top of long lists of educational needs.
What did you learn by going through the TLE application process?  
Completing the TLE application processes provided an excellent opportunity to reflect, prioritize and improve many of our current practices, especially around the need to have a sustained, focused approach to student data privacy and cybersecurity.  Not only were we able to adapt and adopt new approaches, we were pleased to have discovered a solid network of colleagues around the country who are willing to collaborate and share effective practices for school communities.
How do you refresh your student data privacy program each year? What steps do you take to ensure that the program is constantly improving?
As a school district, it should be no surprise that ongoing education, training and goal setting make up the core of our efforts for continuous improvement. At the administrative level, student data privacy topics are a component of every bi-monthly meeting to discuss the current state of our efforts and where improvements can be made.  At our staff level, we established a dedicated CyberSecurity Team which meets monthly to review projects and future needs or goals. We have also made data privacy and cybersecurity part of a quarterly professional development plan for all our educators and staff. This includes conducting differentiated, AI based, phishing tests quarterly along with quarterly training. This helps us ensure that we are providing the latest information and training, using feedback and insights gained through the TLE process. Our technology team continues the spirit of ongoing collaboration and education by attending regular meetings with area colleagues, as well as attending workshops at larger conferences on key topics of interest or value to the district.  All of this is mapped and managed through a process of a defined three-year technology plan, which encourages us to push ourselves to meet the goals of the plan. The plan goals are reviewed annually to ensure we are staying on track and/or adapting accordingly as the risks change.
What advice do you have for future TLE Seal applicants?
My advice would be similar to advice I'd offer any of our students.  Don't be afraid to try.  Don't be afraid to fail.  Understand what is being asked and provide that information.  One of the most positive outcomes we found through the process was the direction, feedback and framework the evaluators provided. Completing the application process will help any district identify possible gaps, uncover areas that could be improved, or consider a different approach to a known issue. Jump into the process by doing a self-assessment.  Make improvements, develop plans or programs you may need for the process. Apply then take the feedback and build upon it. Feedback on your application provides directions and improvement opportunities.  Further, CoSN offers excellent workshop sessions which address various areas of the TLE Seal, and you can work with nationally recognized leaders in this area which leads to improvement. Reapply and continue to improve. The process takes time and the desire to dig a bit deeper, but regardless of whether you achieve the Seal or not, you'll have made improvements.
Read more about the Trusted Learning Environment Seal here: https://www.cosn.org/edtech-topics/trusted-learning-environment/
About Dr. Langenhorst:
Don Langenhorst, Ed.D. is the Technology Director for the Dedham Public Schools. His over 40 years of teaching and administrative experiences include working for private and public K-12 schools in Alaska, Oregon, The Netherlands and for the past 25 plus years in Massachusetts. He has successfully planned, implemented and sustained many successful educational technology improvement initiatives. His doctoral thesis studied the effectiveness of online instruction at the high school level. He's taught for Master of Education Educational Technology programs for over 20 years. He holds a range of degrees: B.A. Business Administration, Washington State University; M.S.T. Business Education, Portland State University, M.S. Computer Science, Northeastern University, Ed.D., Northeastern University.
Published on: May 4, 2023
CoSN is vendor neutral and does not endorse products or services. Any mention of a specific solution is for contextual purposes.