ATLIS brings you a special collaboration CoSN.  Hear global advisory board members present the findings of CoSN's Driving K-12 Innovation report.
This session will explore the Hurdles, Accelerators, and Tech Enablers that the Advisory Board has deemed the most influential for 2022. What are the biggest challenges and motivations for change, and what are the tools to help us get there? How has the COVID-19 pandemic played a role in the process?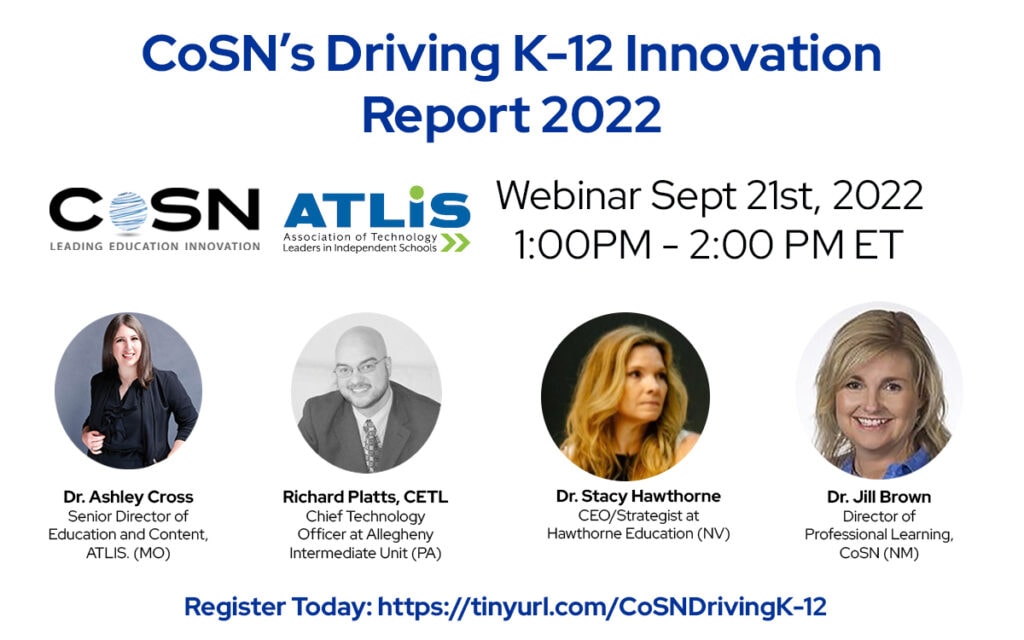 A link to attend will be sent in your registration confirmation email.