Monday, January 8, 2024 @ 5:00 pm
 – 
6:00 pm
EST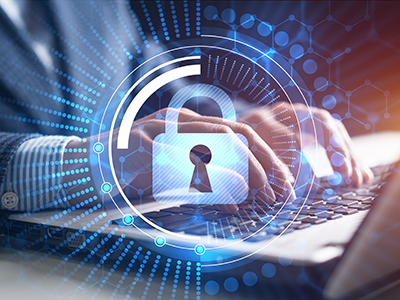 Presented by Dr. Peter J. Aiken, Superintendent, Central York School District (PA); Dr. Gustavo Balderas, Superintendent, Beaverton School District (OR); and Dr. Mark D. Benigni, Superintendent of Schools, Meriden Public Schools (CT)
Moderated by Ann McMullan, Project Director, CoSN/AASA EmpowerED Superintendents Initiative, CoSN (Consortium for School Networking)
This edLeader Panel series is presented by CoSN and AASA.
Sponsored by ClassLink
Learn more about viewing the live presentation and the recording, earning your CE certificate, and using our new accessibility features. This program may qualify for CoSN CETL® Recertification.
Cybersecurity continues to be the number-one technology concern among school leaders. School districts are prime targets for cyberattacks on their networks and data. Given the dire impact of cyberattacks on school systems, it is incumbent upon school leaders to understand why school system leaders must make cybersecurity a priority and develop effective plans for preventing those attacks on their systems. Equally important for school leaders is knowing how to immediately respond if their district is the victim of a cyberattack.
In this edLeader Panel, three superintendents engage in an interactive conversation as they share why cybersecurity is a leadership priority across their school districts. An overview of their recommended policies, practices, and procedures will be discussed. Strategies for communicating the importance of cybersecurity both internally and externally will also be reviewed. Access to multiple free CoSN cybersecurity resources will be shared, including the recently released CoSN NIST (National Institute of Standards and Technology) Cybersecurity Framework Resource Alignment for K-12 tool.
This edLeader Panel is of particular value to superintendents, K-12 school and district leaders, and aspiring school leaders. Attendees will have the opportunity to submit questions to the panelists during the live broadcast.
About the Presenters
Dr. Peter Aiken currently serves as Superintendent of the Central York School District in Pennsylvania. His public education career spans 23 years. He previously served as Superintendent of Schools for the Manheim Central School District in Pennsylvania. Before holding that position, he was Assistant Superintendent there for over two years. He also worked for Conrad Weiser Area School District as a middle school principal and virtual school director and as an assistant principal in the Pequea Valley School District.
His teaching career began at Blair Middle School in Norfolk, Virginia, before returning to Pennsylvania to teach 12th-grade English and serve as the district's Department Chair in the Mars Area School District. He was also honorably discharged after serving three years in the United States Army Reserves. Dr. Aiken earned his bachelor's degree in English education from Geneva College. He earned his master's degree in education from Indiana University of Pennsylvania and his doctorate from Immaculata University.
Dr. Gustavo Balderas began his life as the child of migrant farm workers in Eastern Oregon and developed his love of learning and passion for education in Oregon Public Schools, from kindergarten through his doctoral degree in educational leadership at the University of Oregon. Dr. Balderas has been an educator for 34 years. He started his career in education as a high school teacher and counselor in Oregon. He has served as a superintendent in California, Washington State, and Oregon and is currently the Superintendent of Schools in Beaverton, the third-largest school system in Oregon with 40,000 students.
His career highlights include being named the State of Oregon, the AASA (The School Superintendents Association), and the National Association for Bilingual Education Superintendent of the Year; and the Oregon Latino Educator of the Year. Dr. Balderas is the current President of the Association of Latino Administrators and Superintendents and the President-Elect of AASA.
Mark D. Benigni, Ed.D. has been an educator for over 25 years and is in his 14th year as Superintendent of the Meriden Public Schools. Dr. Benigni served as a teacher of special education in Meriden, an assistant high school principal in Berlin, and Principal of Cromwell High School. Dr. Benigni was elected as Mayor of Meriden for four terms.
He is the recipient of the 2020 AASA and CoSN's Digital Superintendent of the Year Award. In 2015, Education Week selected him as a Leader to Learn From. Dr. Benigni led Meriden Public Schools to be recognized as a 2021 Innovative District by the International Center for Leadership in Education and a 2021 District of Distinction by ISTE. Dr. Benigni has authored two books, The Great Equalizer: Six Strategies to Make Public Education Work in America, which was released in April 2022 by Rowman and Littlefield and AASA; and Mentoring Matters: A Toolkit for Organizing and Operating Student Advisory Programs, also published by Rowman and Littlefield.
About the Moderator
Ann McMullan is Project Director for CoSN's EmpowerED Superintendents Initiative, created in partnership with AASA. Ann served as Executive Director for Educational Technology in Klein ISD, near Houston, Texas until September 2013, when she and her family moved to Los Angeles, California. For 16 years Ann led the district team that provided professional development on technology and 21st century instructional strategies to 4,000 educators serving 50,000 students. She was co-chair of the Texas Education Technology Advisory Committee which developed the Texas Long Range Plan for Technology.
Today, Ann works as a public speaker, writer, and consultant focused on leadership to meet the needs of today's students. Ann serves on the edWeb.net Advisory Board and is a founding member of ERDI's Ed Leadership Council. She also volunteers as a leadership consultant for the Executive Service Corps of Southern California, serving non-profit associations. Ann is co-author of Life Lessons in Leadership.
Learn more about viewing the live presentation and the recording, earning your CE certificate, and using our new accessibility features.
Join the Super-Connected community to network with educators, participate in online discussions, receive invitations to upcoming edWebinars, and view recordings of previous programs to earn CE certificates.
---
AASA is the premier association for school system leaders and serves as the national voice for public education and district leadership on Capitol Hill.
CoSN (the Consortium for School Networking) is the premier professional association for school system technology leaders. CoSN provides thought leadership resources, community, best practices and advocacy tools to help leaders succeed in the digital transformation. CoSN represents over 13 million students in school districts nationwide and continues to grow as a powerful and influential voice in K-12 education.
ClassLink is a global education provider of identity and analytics products that create more time for learning and help schools better understand digital engagement. As leading advocates for open data standards, we offer instant access to apps and files with single sign-on, streamline class rostering, automate account provisioning, and provide actionable analytics. ClassLink empowers 19 million students and staff in over 2,500 school systems. Visit classlink.com to learn more.