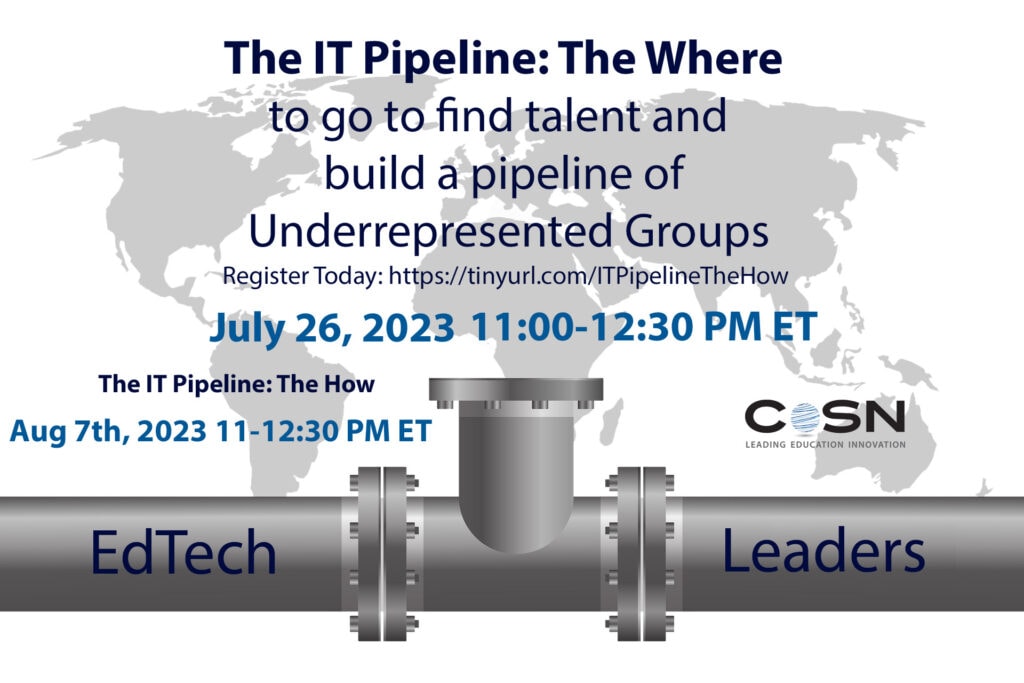 Workshop 3: "The IT Pipeline: The How to go to find talent and build a pipeline of Underrepresented Groups" on Aug 8th, 11:00-12:30 PM ET
Discover the transformative power of building pipelines from underrepresented groups in this insightful workshop. Delve into the significance behind this crucial work and gain valuable knowledge about key barriers and challenges, as well as effective tools and strategies to strengthen your teams. Join a supportive community of professionals from around the country, all driven by a shared interest in creating a more inclusive workplace. This collaborative experience offers a safe space and enriching environment to learn, exchange ideas, and make meaningful connections. Embrace this unique opportunity to cultivate diversity and unlock new possibilities. Join us and be a part of the change!
Free workshop through support from the Chan Zuckerberg Initiative DAF Silicon Valley Community Foundation. Thank you for your support!