Hear directly from TikTok staff!
While more and more school districts are seeing positive returns from having a presence on TikTok, many are still in the research stage to see if it's the right fit for the families and communities they serve. Regardless if your district decides to be active on this popular social media platform, it is important to understand the appeal, the features, and best practices when it comes to reporting accounts that are harmful for students and even impersonate the district.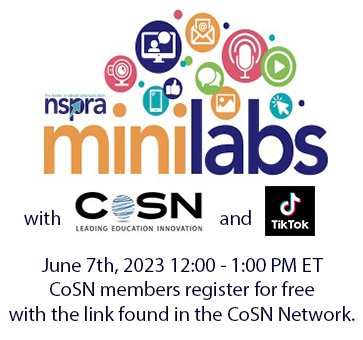 *This webinar will last an hour.
Wednesday, June 7th, 2023 10:00 – 11:00 am ET
Speaker: Katie Pillen, Account Director II, K-12, LinkedIn
Participants who attend our webinars live earn 1 CoSN CEA Credit toward CETL® recertification.
CoSN Members can find the registration link in the CoSN Network. https://connect.cosn.org/home/memberhome