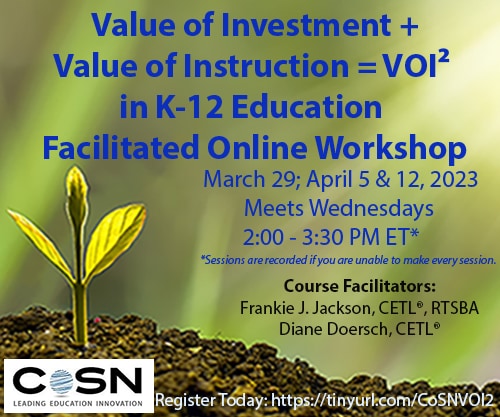 Be sure to follow us on Twitter @CoSN and LinkedIn to stay updated on CoSN events!
This course covers areas of the Essential Skills of a K-12 CTO which guides the study and test for the CETL® Certification.
If you already have your CETL® Certification, this workship will count as 7/5 CEAs towards your recertification if you attend all three days.