Webinar 072022: Five Things Today's New EdTech Leaders Should Know
July 20th, 1:00 PM – 2:00 PM ET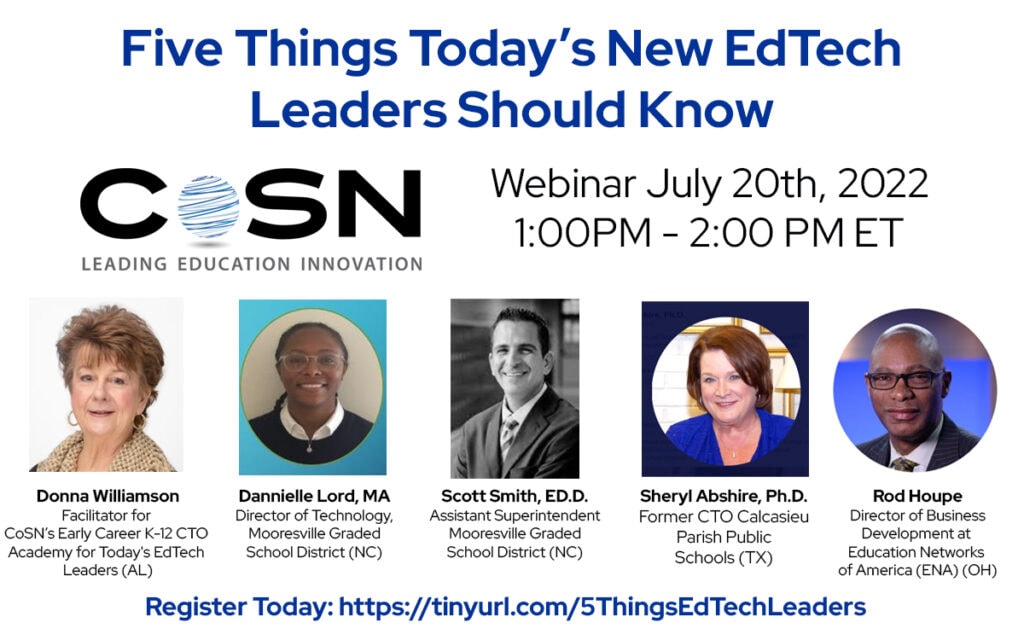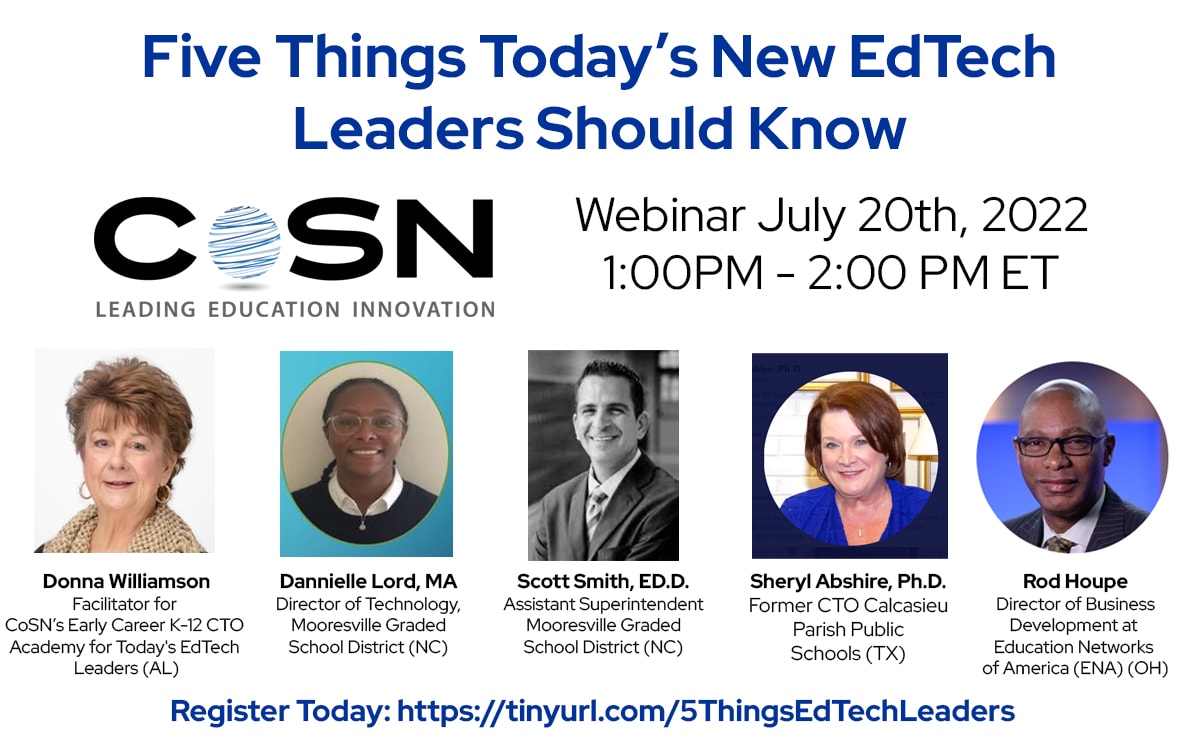 Aspiring, new, or experienced EdTech leaders have been inundated with problems and challenges over the past several years; often with little time for planning or reflection. We've made it through, but what are the critical strategies needed going forward? Get a headstart on next year by joining a discussion with an experienced EdTech leader panel. We will discuss five challenges facing EdTech leaders for 22-23 along with strategies to not only survive, but thrive.
Donna Williamson, Facilitator for CoSN's Early Career K-12 CTO Academy for Today's EdTech Leaders (AL)
Dannielle Lord, MA, Director of Technology, Mooresville Graded School District (NC)
Scott Smith, ED.D., Assistant Superintendent, Mooresville Graded School District (NC)
Sheryl Abshire, Ph.D., Former CTO Calcasieu Parish Public Schools (TX)
Rod Houpe, Director of Business Development at Education Networks of America (ENA) (OH)
Be sure to follow us on Twitter @CoSN and LinkedIn to stay updated on CoSN events!