Building a data privacy governance program is a significant undertaking, requiring leadership support, knowledgeable technology leadership empowered to build and implement the program, and an institution-wide culture that is open to change. The "what" is understandable, but the "how" is often murky. How do you engage with leadership to make the case for building or improving your privacy program? How do you start building acceptance for the needed changes? Join us as we do a deep dive into the "how" with representatives from 2 districts that have each earned their Trusted Learning Environment (TLE) Seal. Listen in as they share how they moved from thinking about data privacy to action, and learn tips that you can apply to your student data privacy efforts.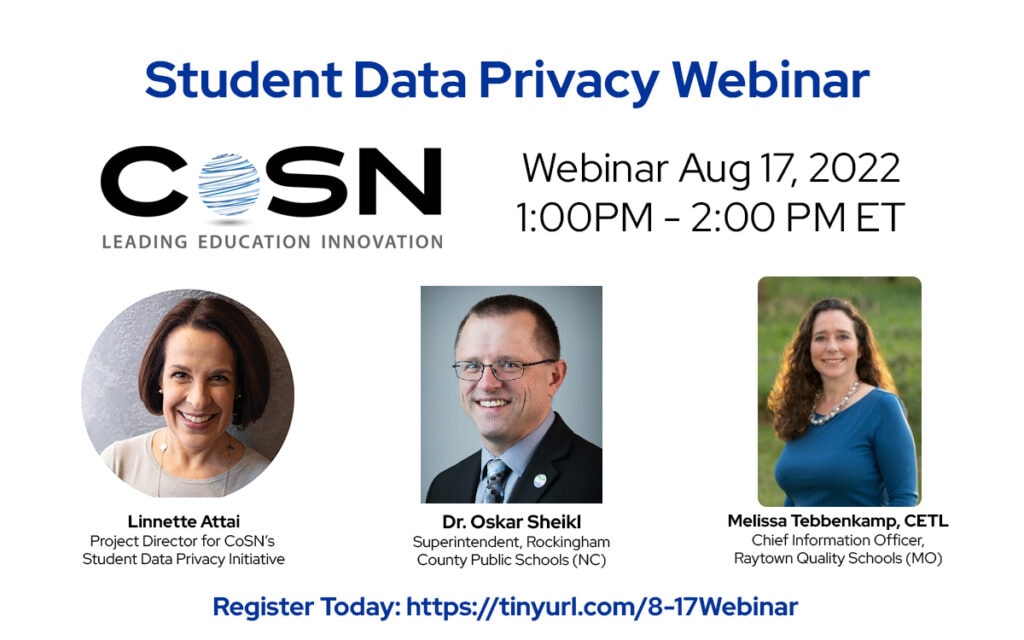 Moderator: Linnette Attai, Project Director for CoSN's Student Data Privacy Initiative
Participants: 
Dr. Oskar Sheikl, Superintendent Rockingham County Public Schools (NC)
Melissa Tebbenkamp, CETL, Chief Information Officer, Raytown Quality Schools (MO)
Be sure to follow us on Twitter @CoSN and LinkedIn to stay updated on CoSN events!