The Member Spotlight is a new way for CoSN members get to know each other and improve networking. Each month, CoSN will select a member who has volunteered to answer various questions about themselves, personal and professional, and then share their responses with our entire CoSN community.
August 2023 Member Spotlight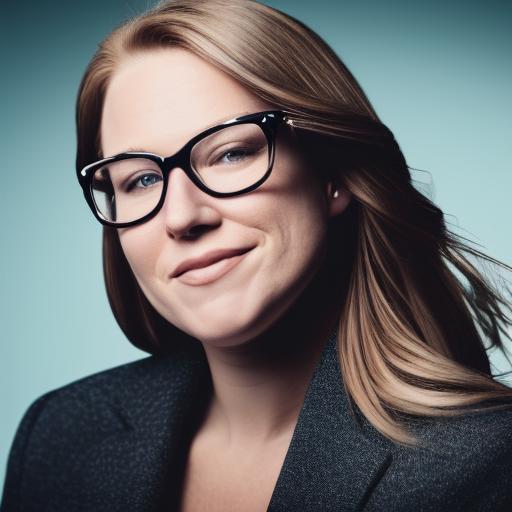 Lindy Hockenbary
Lindy is a K-12 Educational Technology Consultant at InTECHgrated PD. Based in Bozeman, Montana, she has led over 600 hands-on trainings for over 16,000 educators in seven countries via face-to-face, blended, and virtual formats! Her expertise is in large pedagogical shifts, instructional strategies, and specific technologies.
1.  How long have you been a member of CoSN? Why did you join CoSN? 
"About five years (I think!)."
2.  Why did you join CoSN? What do you enjoy about being a member?
"The access to resources and people/connections are what I enjoy most about CoSN. I am a member of CoSN advisory committees, and I learn more than I give!"
3.  What committee do you currently volunteer with?
"Emerging Technology Committee and Driving K-12 Innovation Advisory Board."
4.  What does your daily work entail?
"I support both schools and EdTech companies. As a consultant, every day is different, and I love it!
For schools: I provide instructional-focused training, coaching, and advice. One day I might be onsite at a school facilitating a training with teachers or meeting with school leadership. The next day I might be creating resources to support schools with the ever-changing world of educational technology.
For EdTech companies: I provide training solutions, product feedback and reviews, customer success advice, and more. One day I might be facilitating a virtual training for their customers on the instructional uses of their product. The next day I might be meeting with the product team to discuss an upcoming product feature."
5.  How did you get into the field of educational technology?
"I taught middle/high school and my classroom was a computer lab! This earned me the reputation of the go-to "technology person" among my colleagues.
From here, I naturally slide into the role of technology integration specialist for a regional education service center, where I had the privilege of supporting over 80 schools with everything instructional technology.
This led to another natural transition into the role of educational technology consultant. My consulting work over the last decade has provided me with numerous opportunities in the EdTech field, including working directly with technology companies to ensure their EdTech products meet the needs of K–12 education. I have also visited schools across the world, gaining unique insights into the effective utilization of educational technology."
6.  What's one thing - either industry-related or not - you learned recently?
"Recast is an AI tool that turns written articles into audio summaries. I may finally make it through my, "to read" backlog!"
7.  What are working on right now?
"I have been working on the second installment of my, A Teacher's Guide series: A Teacher's Guide to AI. This is a comprehensive mini-book that is packed full of practical strategies and ped-AI-gogy for teaching about and with artificial intelligence (AI)."
8.  If you could choose a superpower, what would it be?
"I love to travel, so my superpower would be the ability to teleport anywhere in the world."
9.  What is your favorite movie or T.V. show?
"Interstellar (I just watched it again yesterday!), because it makes my brain work."
10.  What is your Motto or Personal Mantra?
""Just do it!" Doing something, even if it needs improvement, is better than doing nothing due to fear of imperfection."

11. What is your favorite summer activity?
"Anything outdoors: camping and floating the river are two favorite Montana summer activities."
Nominate yourself or another member by filling out the questionnaire.
If you missed any of the monthly member spotlights, click below to hear what our past spotlights had to say.