The Member Spotlight is a new way for CoSN members get to know each other and improve networking. Each month, CoSN will select a member who has volunteered to answer various questions about themselves, personal and professional, and then share their responses with our entire CoSN community.
December 2022 Member Spotlight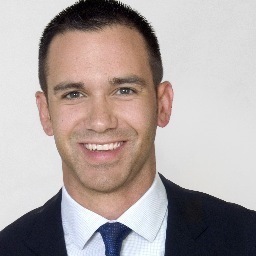 Michael Arensdorff, CETL®
Michael Arensdorff is the Senior Director of Technology at Oak Park School District 97. The district serves nearly 5,800 students across ten schools. The district cyber security team is currently working getting their Trusted Learning Environment seal through CoSN.
1.  How long have you been a member of CoSN?
"Six Years."
2.  Why did you join CoSN? What is your favorite part of being a member?
"As I came into my role as Director of Technology, I connected with John Connolly, who I looked to as a mentor and he introduced me to the CoSN and the IETL organization in Illinois.


"Being part of the IETL chapter in CoSN has been a huge asset and resource to my growth and development as an educational technology leader, as well as a leader in a district to support in many different operational aspects. From the quarterly meetings, our active listserv and overall supportive state membership who are always willing to help/support in any way possible has made the experience as a member well worth it every day of the week."
3.  What committee do you currently volunteer with?
"For the last three years I have been a board member for the local IETL chapter of CoSN in Illinois. For the last year I have been the board treasurer."

"Recently I was invited to be a member of the CoSN membership committee."
4.  What does your daily work entail?
"Each day brings new opportunities and challenges. It requires flexibility, strategic thinking from a technical, but also an organizational leadership level. Throughout the various days I am doing the following tasks: responsiveness to emails from staff/parents/students and colleagues (in district and out), mentorship of team members, budgeting, grant writing, collaboration with stakeholders throughout the organization and community organizations, committee meetings, school/classroom visits, review data agreements, implementation of new solutions/systems, cybersecurity projects and the list goes on"
5.  How did you get into the field of educational technology?
"This really started in my undergraduate work at Valparaiso University as many of my courses embedded the use of technology into our teaching and how we developed our instructional practices. I then started out at a second-grade teacher in my current district. I was always looking how I could leverage technology in my classroom and seeking access for my students. That desire and work started to grow beyond my class to a larger schoolwide tech team to support instructional technology efforts for all K-5 classes in our school. This work began to lead to instructional technology changes in the district. A few years and a couple position changes led me to be a data and instructional technology coach in another building within D97 where I was able to learn, grow and lead in different ways. A year and half into that role I was asked by our then superintendent to take on the Interim Director of Technology position. That was in November 2013 and have been in the role ever since (I guess position as many know the role has significantly evolved over the past nine years)."
6.  What's one thing - either industry-related or not - you learned recently?
"I have recently started formal professional learning in project management toward earning my PMP certification."
7.  What do you like best about your co-workers?
"Their dedication to our students, staff and community to serve in a way that not only supports their needs, but goes above and beyond to make everyone feel welcome and valued."
8.  What is your personal motto or mantra?
"Today is the best day of my life. Each day we have the choice to make it that way."
9.  What is your favorite T.V. Show?
"Shark Tank"
10.  What is your favorite Winter activity?
"Sledding with my family (seven-year-old son and five-year-old daughter)"
Nominate yourself or another member by filling out the questionnaire.