The Member Spotlight is a new way for CoSN members get to know each other and improve networking. Each month, CoSN will select a member who has volunteered to answer various questions about themselves, personal and professional, and then share their responses with our entire CoSN community.
November 2022 Member Spotlight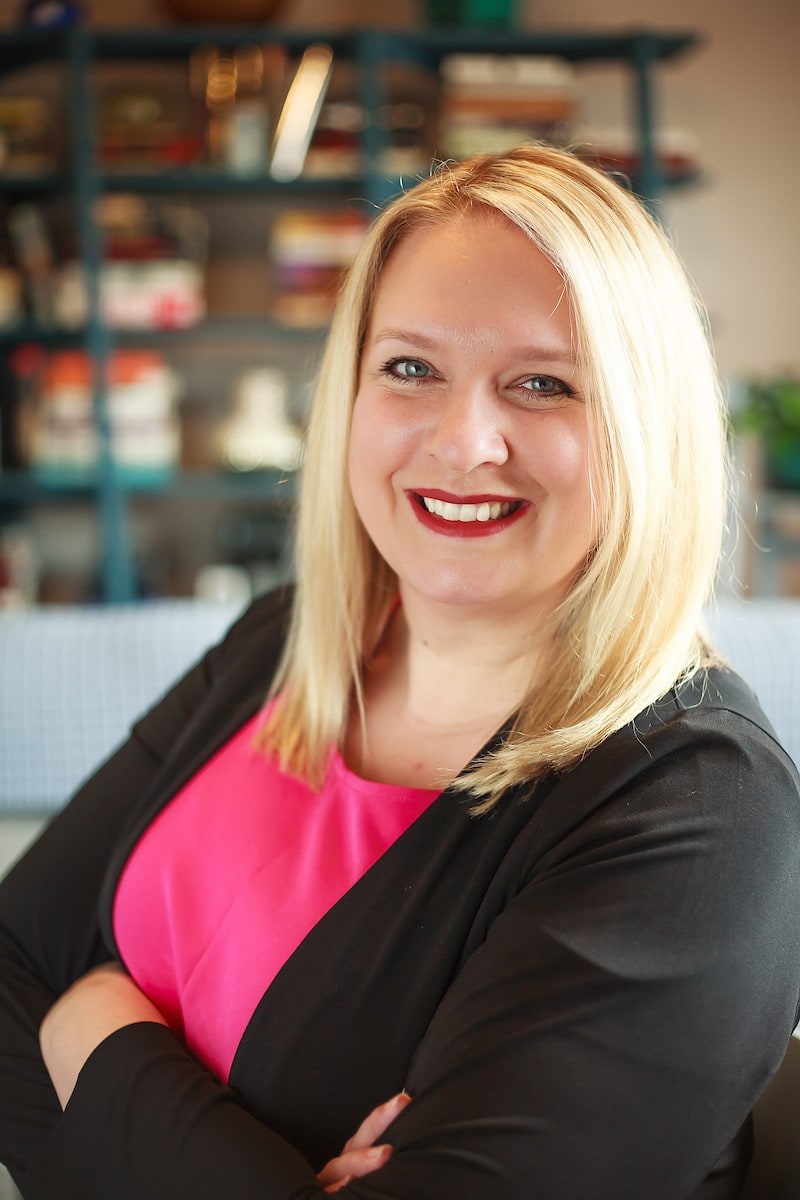 Dr. Michelle Watt, CETL®
Michelle Watt is the Chief Systems Officer at Scottsdale Unified School District (AZ). The district serves 22,000 students across 29 physical campuses and one online high school!
1.  How long have you been a member of CoSN?
"I first became aware of CoSN when promoted to a leadership position in a member organization in 2006. I learned so much attending my first annual conference and was excited to connect with others working to support technology in K-12 education."
2.  Why did you join CoSN? What is your favorite part of being a member?
" After moving to an organization that was not currently a CoSN member, I immediately joined a  I knew the resources, connections, and advocacy of CoSN would be critical in my success in my new role. I also wanted my team members to have the same access I had enjoyed that helped me learn from and with others across the nation. My two favorite parts of being a member are participating in the annual conference and the CETL certification. After gaining so much experience as an educator, leader, and IT professional, I appreciate having access to a professional certification that highlights this expertise."
3.  What committee do you currently volunteer with?
"Over the years I've had the opportunity to work on a variety of committees including being part of the initial creation of the Trust Learning Environment Seal standards, a part of the data privacy work group, and a CETL® Ambassador. Currently I serve on the CETL® exam committee and the Driving K-12 Innovation Advisory Board."
4.  What does your daily work entail?
"Lots of email, meetings, and campus visits. I love that my role enables me to take on challenges at the system level and work with leaders across the organization to continue improving the use of technology for learning and identifying opportunities for technology to be part of organizational solutions. I am fortunate to have talented and hard working team members across our IT department so I spend time enquiring and acting on how I can help them do their work."
5.  How did you get into the field of educational technology?
"I started my career as a kindergarten teacher before making an abrupt change to follow my interests in technology and become an IT professional. At first I was not working in the education sector, but missed the sense of purpose I had working in K12 education. Since then I have continued to work in educational technology in both the K12 and higher education sectors."
6.  What's one thing - either industry-related or not - you learned in the last month?
"I recently learned that one of my top five strengths is learning, and fortunately there is always more to learn in leadership and information technology! Today I learned more about what defines a modern Intranet (it's more than static webpages with files and can greatly impact employee experience) and spent time thinking and talking strategy with our director of communications."
7.  What is your most recent professional achievement?
"I was surprised and delighted to be identified as one of the top 100 EdTech Influencers of 2022-2023 by EdTech Digest"
8.  What is your personal motto or mantra?
""Well begun is half done." Reminding myself of this phrase (which I learned from Mary Poppins) helps with daunting tasks and projects and the truth of it is regularly reinforced."
9.  What is your favorite T.V. Show?
"House Hunter's International"
10.  What is your favorite fall activity?
"In Arizona, fall means the temperature drops overnight and I can finally open doors and windows to cool down the house and enjoy a cozy warm blanket, house slippers, and a hot cup of coffee in the morning"
Nominate yourself or another member by filling out the questionnaire.