The Member Spotlight is a new way for CoSN members get to know each other and improve networking. Each month, CoSN will select a member who has volunteered to answer various questions about themselves, personal and professional, and then share their responses with our entire CoSN community.
September 2022 Member Spotlight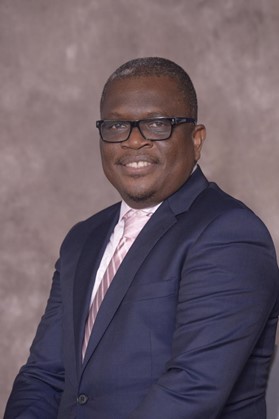 Tony Harvey, Ph.D
Tony Harvey works as the Chief Technology Officer at the Metropolitan School District of Wayne Township. The school district is located in Indianapolis, IN and serves around 16,461 students. The district also supports about 15,000 PC's, laptops, and tablets!
How long have you been a member of CoSN?
"I have been a CoSN member for over seven years."
Why did you join CoSN? What is your favorite part of being a member?
"I have always viewed CoSN as a fantastic conduit for channeling knowledge. It is such a valuable source of information and networking anytime I find myself at a crossroad in my decision-making process."
What committee do you currently volunteer with?
"I am a member of CoSN Network & Systems Design (SEND) Advisory and CoSN Cybersecurity Advisory Academic."
What does your daily work entail?
"Honestly, every day is a surprise (which is one of the things I love about my job). In the rare quiet moments, I enjoy championing initiatives for my team, creating strategies, reviewing our network security/reliability, and assisting to bring my school district just a little bit closer to the future. On busy days, I do it all."
How did you get into the field of educational technology?
"I have always been fascinated by technology since a very young age. I love to constantly learn and grow and that makes technology the perfect fit for me. I've been doing this for 30 years and I still learn something new every day."
What's one thing - either industry-related or not - you learned in the last month?
"Users will respond positively to you if you have creative and reasonable IT ideas to share."
What is something you are excited to be working on right now?
"I am working on introducing a data (SIS) dashboard for data analysis in the district and creating security policies."
What is something that your peers don't know about you?
"I love music - ALL types of music (but reggae is my favorite.)."
What is your Favorite Movie?
"Lean on Me –I love transformational stories (especially ones with characters that have the will to change.)"
What is your motto or personal mantra?
"Change what time will allow you to change today and schedule the rest for another time."
    11.  Who inspires you the most?
"Nelson Mandela. I am in awe of the levels of pain he had to endure yet he never lost his ability to both love and forgive his aggressors."
    12.  Any advice for new K-12 technology leaders?
"Hold on to both your perseverance and your drive. When you get to the end result, it is always worth the journey."
Nominate yourself or another member by filling out the questionnaire.