Part of a Blog Series from the Emerging Technologies Committee Leveraging Technology for Improving School Wellness and Safety
Sometimes it feels as though social media has taken over the world. We live in an age of competing attention to hold our interest. If you have ever been in a K-12 classroom, you will see that it won't take long for students to be distracted by the latest YouTube video or TikTok trend. We must find the balance in day to day interactions at school, work, and with family to focus on what is important at the time.
First, it is important to define a few terms. According to Virtual Library, digital citizenship is, "engaging in appropriate and responsible behavior when using technology." Digital literacy is the ability to find, evaluate, and communicate information using digital platforms. A digital footprint is the trace one leaves behind on the internet which can be from posting photos, videos, or text.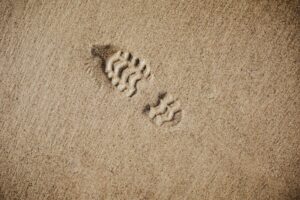 The Oshkosh Area School District (OASD) in Oshkosh, WI is actively addressing digital citizenship with students in their elementary, middle, and high schools. A team of library media specialists adapted the free Common Sense Media curriculum. They work with classroom or homeroom teachers to deliver monthly instruction based on various topics which include: media balance, online safety, digital footprint, cyberbullying, and more. Another option for other districts and schools could be to leverage their learning management system to push out lessons. Additionally, the OASD's library media department promotes Digital Citizenship Week each October and shares a handout with families to promote conversation between parents/guardians and their students. 
It is important to note that Common Sense Media is not the only platform available. ISTE has a plethora of resources as well and emphasizes the benefits of using social media in the classroom. In Digital for Good Richard Culatta explains five qualities youth should develop in order to thrive and contribute as a good digital citizen. Additionally, #ICANHELP is a non-profit that focuses on helping students and educators to "lead, educate, and engage" in the positive power of social media.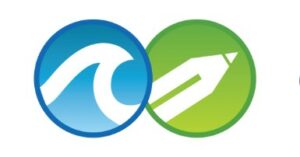 The Oshkosh Area School District also evaluates apps for curricular value and for data privacy. Teachers are able to request apps, extensions, and websites that they would like to use in the classroom with their students. First, the curricular team reviews the tool. If it is deemed appropriate, they send it to the technology integration team who reviews the Terms of Service and the Privacy Policy. Items that the team examines for each tool can include COPPA compliance, protection (or disclosure) of Personally Identifiable Information (PII), and compatibility with current technology. The resource will then be placed on an approved resources list and categorized as following: Green (district supported), Blue (approved but not supported), Yellow (approved with cautions), or Red (not approved). View more information on the Instructional Technology page from the Oshkosh Area School District website.
When families ask what resources are available, schools may refer them to Common Sense Media for Parents. Guardians are encouraged to engage in conversations with their children as to what apps they are using and who they are talking with online. Additionally, Google has offered Be Internet Awesome for internet safety. Often parents can change the settings on their child's phone to regulate access. Cell phone and internet providers may also offer resources or tools. Ideas such as not allowing computers or phones to be charged overnight in bedrooms may be helpful.
Social media companies are also investing in ways to help children balance a healthy amount of social media. While TikTok has a Kids Mode for those under 13, they will be instituting time limits for children under 18.  After one hour of screen time, it will prompt teens for a passcode causing the user to have to actively decide whether to keep scrolling on the app. Of course, it will be up to the user and the family to input the correct age information when signing up for an account to take advantage of these settings.
In conclusion, schools should work with educators and families to ensure students have an awareness of their digital footprint and teach ways that social media can be positive. Students need time to learn appropriate digital skills and practice those skills inside and outside of the classroom. These digital literacy skills will help them to be college, career, and community ready.
Author: Kathleen Stephany, Technology Integration Coach, Oshkosh Area School District (WI)
Published on: March 17, 2023
EdTechNext 2023 Blog series:
Download the resource here. 
Listen to the Education meets the universe: The promise and the worry Webinar Archive organized by the Emerging Technologies Committee.
CoSN is vendor neutral and does not endorse products or services. Any mention of a specific solution is for contextual purposes.