Part of a Blog Series from the Emerging Technologies Committee Leveraging Technology for Improving School Wellness and Safety
The renewed focus on the whole student, specifically on social and emotional needs and growth (social emotional learning – SEL), is certainly a positive direction in K12 education. Technology leaders and providers have answered the call, with the development or enhancement of digital content and resources to assist teachers and parents in promoting students' growth. However, perhaps we as ed tech and curriculum leaders are overlooking the value of other high impact avenues for addressing those needs.   
Alongside the increased focus on SEL, we have been working to leverage technology to promote more customized, or personalized, learning experiences. I see a distinct overlap between the objectives and outcomes of these two areas of focus. In my former district, leadership has been working for many years to develop paths for learning that optimize student choice and interest. As an example, several years ago the district transformed coursework to offer personalized learning paths, focused on areas of emerging technology and industry trends. High schools began providing students customized coursework, with intensive areas of focus in career clusters such as health sciences, information technology, STEM, public safety, international law, performing arts and technology, and now even artificial intelligence. To date, the district offers students more than 60 different pathways to high-demand, high-skill, and high wage careers.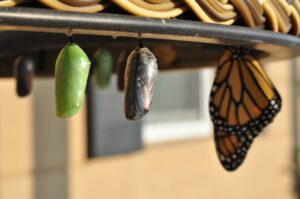 As research and practice predicted, students immersed in studies within areas of individual interests experienced secondary (or perhaps primary) benefits of growth in collaborative skills, problem solving, self-regulation, self-efficacy, i.e., social and emotional growth. Technology plays a key role. Teachers must rely heavily on technology to keep up with vetted content in these ever-emerging fields. In addition, the offered pathways are future-focused and in the epicenter of the emerging technologies that will define society's future.  
The district stretched the skills and concepts of these emerging fields back into the middle and even elementary school content as well. For instance, in a cluster of schools where the high school offers an artificial intelligence (AI) focus, students as early as kindergarten are exposed to AI concepts as consumers. The AI content builds through the grades, helping students move from informed consumers to skilled developers and creators. The content by its very nature embeds supports for students to become effective contributors to society as well as promoting a sense of self worth and efficacy… again, social and emotional skills.  
While not all schools or districts are positioned to provide multiple course programs in an array of fields, all can seek to offer increased choice and personalized options to students. What might otherwise be a heavy lift for development can be eased by ready access to a wealth of digital content, increasingly sophisticated scheduling systems, computer-based curricula, etc.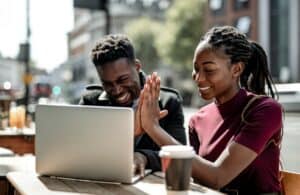 Technology now also provides unprecedented support in the design and delivery of more personalized learning experiences, down to the lesson level. Most learning management systems help teachers manage differentiated instruction by using performance data to automate the learning path, allowing students to receive just-in-time, personalized instruction. Through curriculum-based measurement and management tools, teachers can facilitate learning activities exactly where, how and and when students need them.  In fact, many if not most systems now incorporate SEL standards into those learning paths. These tools can truly change the way students learn. We know the myriad of benefits for students who are continuously operating in their zone of proximal development, benefits that definitely support students' social and emotional development. 
It is a struggle to meet all of the demands placed on K12 education, and they are only growing. We serve ourselves and our students well to look for strategies and mechanisms that not only offer a high return on investment, but also hit multiple targets with a single arrow. The pairing of personalized learning and social emotional supports can be a great example. Let's keep asking ourselves how we can leverage more customized, personalized, and therefore engaging learning opportunities to help our students grow in social constructs and emotional strength? 
Author: Tricia Kennedy, Educational Consultant, (GA)
Published on: January 24th,  2022
EdTechNext 2023 Blog series:
Download the resource here. 
And listen to the Education meets the universe: The promise and the worry Webinar Archive organized by the Emerging Technologies Committee.
CoSN is vendor neutral and does not endorse products or services. Any mention of a specific solution is for contextual purposes.