Looking for a new way to build cybersecurity leadership capacity and understanding? The Cybersecurity Leadership Game is like no other cybersecurity leadership tool you have ever experienced. It is a comprehensive resource based on the National Institute for Standards and Technology (NIST) Cybersecurity and the Consortium of School Networking (CoSN) Trusted Learning Environment (TLE) frameworks. Learning these principles will help your leadership team become better leaders that are smarter about cybersecurity priorities and risks. Let's unite and ignite your leadership team and play the Cybersecurity Leadership Game! 
Playable in less than an hour, the Cybersecurity Leadership Game will foster co-ownership and cross-department dialog.  Watch this short video to see how the game is played. Are you ready to play the Cybersecurity Leadership Game?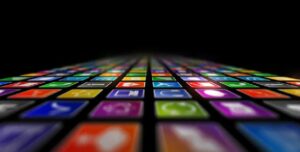 Why? The education world is constantly changing and growing, and technology is consistently a factor in that change. In our new technology-forward education industry, cybersecurity is a major factor in protecting students, educators, and communities. While a robust technical solution is a critical component to shielding people and systems from digital threats, K-12 leaders must also work together to co-create and implement a systems-based cybersecurity strategy. 
 What is The Cybersecurity Leadership Game? This game is a valuable group cybersecurity professional development tool. The game allows everyone to gather and participate in a cybersecurity leadership exchange. Every question and discussion card are designed to trigger open, honest feedback. Through the power of reflection and dialogue, team members understand core cybersecurity principles, learn to embrace where they are on the cybersecurity leadership journey, and increase their ability to appreciate one another's strengths and learn where they need to improve.
What will you and your team experience?
Team building using a fun, engaging tool

Test your grasp of cybersecurity leadership priorities and practices

Engage in open discussions in a relaxed setting

Discover ways to strengthen your cybersecurity abilities

Forge stronger relationships

Gain new insight and solutions to issues that are raised
How is The Leadership Game played? In just 1 hour, with a team of staff and a cybersecurity facilitator, and the Cybersecurity Leadership Game, your staff will have a fun, yet challenging experience. Here is a short video showing how the game was played during a workshop at the CoSN 2022 Annual Conference. 
Key Takeaways: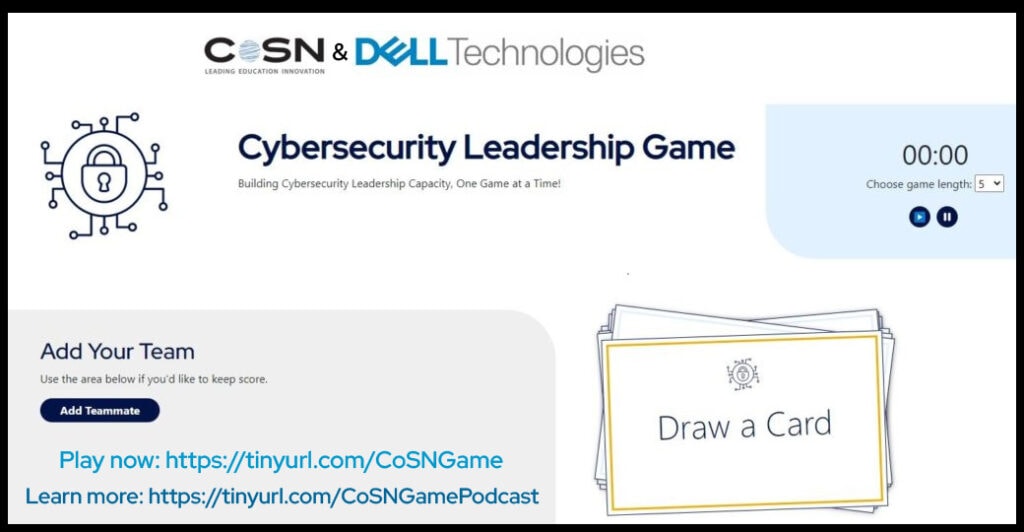 Author: Frankie J. Jackson
Published on: Oct 31st, 2022
CoSN is vendor neutral and does not endorse products or services. Any mention of a specific solution is for contextual purposes.