Amplifying the Power of One 
CoSN 2022 Annual Conference Overview
To ensure the success of each student every day, it only takes one – one teacher, one team, one school, one district, one community, ONE STEP.
Explore ideas, projects, processes, and products that amplify the power of one.
Dream big. Design smart. Empower voice.
John Krownapple and Tammy Campell will discuss their keynote address, "Reframing Diversity, Equity and Inclusion Work: The Power of Belonging."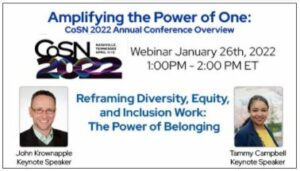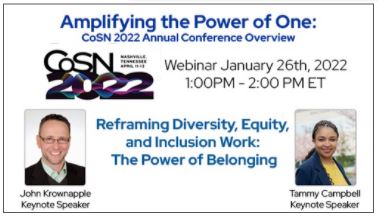 Be sure to follow us on Twitter @CoSN and LinkedIn to stay updated on CoSN events!