This year finally feels more like the typical beginning of school.
Breathe, smile, and get ready to focus on your needs!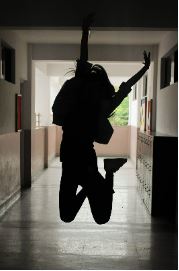 To prepare yourselves and your teams for the ongoing important work you do, take note of these upcoming Professional Development opportunities built just for you:
Content Expert Facilitated Courses:
Protecting Student Data Privacy (fall or spring)
CETL® Foundation (fall or spring)
Cybersecurity in K12 Schools (fall or spring)
Trusted Learning Environment (TLE) Application Support Meetings (Oct-Apr)
*Project Management for K-12 School Leaders (fall or spring) *New flipped course design. 
CoSN 2023 Annual Conference
March 20-23, 2023 in Austin, TX Registration Opens Soon Here 
Workshops:
Making the Case for Data Privacy (fall)
Creating Cybersecurity and Incident Response Plans (fall)
A Leader's Role in Supporting Universal Design for Learning (UDL) Online Workshop (fall)
Deep Dive into Federal Data Privacy Laws (fall)
Cybersecurity on a Shoestring Budget  (spring)
Planning & Running Tabletop Incident Response Exercises (spring)
Free member webinar topics this year will include:
K-12 Innovation and Its Impact on You
Cybersecurity – Vendor Relationships
Metaverse (Educator use of Artificial Intelligence, Virtual Reality, Augmented Reality)
Universal Design for Learning & Diversity, Equity and Inclusion
Federal Policies Impacting K12 EdTech Leaders
Conference Highlights and Keynote Speakers
Student Data Privacy: Current Issues
Driving K12 Innovation Report 2023
When the Funding Cliff Strikes: What is allowable? What is not permitted? How to plan and solutions.
And more! 
We look forward to collaborating with you and your teams.
Let us know if you need customized experiences for you or your teams. We are here to support your work! Feel free to contact me anytime.
Author:
Jill Brown, PhD
Director of Professional Learning, CoSN
Published: 9/15/22